Superhero Bits: X-Men First Class, The Dark Knight Rises, Thor 2, The Avengers, Captain America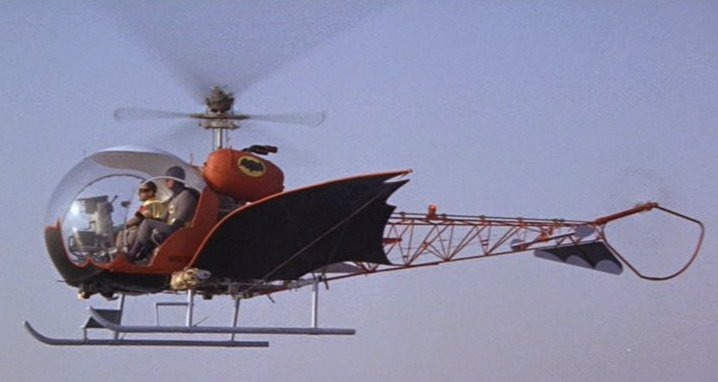 How many deleted scenes are going to be on the X-Men: First Class DVD? What mode of transportation might Batman be using in The Dark Knight Rises? Who are five directors who would be perfect to direct Thor 2? Want to watch Tom Hardy talk about being naughty on the set of The Dark Knight Rises? See all of that and more in this edition of Superhero Bits.
Captain America: The First Avenger is Coming Soon, so the TV Spots just keep on hitting with tidbits of new footage each time. That's one above. There's another below.
Superhero news comes from the most crazy places, such as Perez Hilton. He reports the X-Men: First Class DVD will have 13 deleted scenes running 14 minutes. Here's the info:
Judging from a listing in the BBFC database, there's going to be thirteen of them, with a total runtime of under fourteen minutes. So they'll be brief. Judging from what Matthew Vaughn and Jane Goldman told me back at the time of the release, much of the deleted material would revolve around Moira MacTaggart, her work at the CIA and her relationship with Charles.
Another Captain America: The First Avenger commercial via Coming Soon.
Is there going to be a Batcopter in The Dark Knight Rises? Yes, according to the sound guy who tweeted the above information. Comic Book Movie found it, so thanks to them.
Did you miss Kevin Feige's interview with Film Journal? We talked about it a few issues of Superhero Bits ago but, its come up again. Here's another quote:
The stuff we've shot [so far on THE AVENGERS] is cutting together spectacularly and it's just the character interactions that we've done so far—we haven't shot much of the action sequences yet. I think the end result is going to feel very, very satisfying.
Due to the amount of graphics and images included in Superhero Bits, we have to split this post over TWO pages. Click the link above to continue to the second page of Superhero Bits.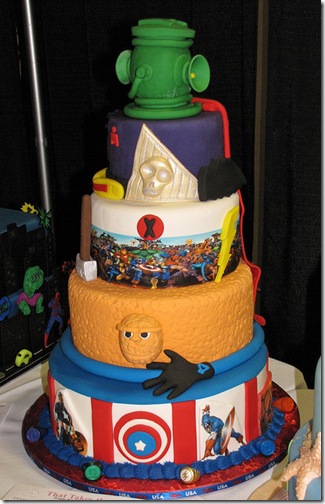 Superhero Bits is all about stuff like this. Superhero cake, via the Between the Pages Blog. It kind of makes me hungry though the stickers probably aren't very appetizing.
We know that Thor 2 has a release date and even a new writer, but who is going to direct? We know it won't be Kenneth Branagh and The Playlist has come up with their top five choices. Here's one entry, head there for the rest:
Neil Marshall
Why He Could Do It: We might not have liked the British director's last few films, but he's proven his action chops before, and most recently with a bit of swords-and-sorcery in "Centurion." He's been tipped to step up to the tentpole world for a while now, being linked to films like "Predators," "Dune" and "Pride and Prejudice and Zombies" and, while he's got at least three projects circulating—3D horror "Burst," cannibal chiller "Underground" and a self-penned WW2 alien invasion flick—none seem to be close to production. He's likely to be cheap, and relatively pliable, and he's a fanboy favorite—we've already seen his name mentioned on Twitter more than once.Why He Might Not: Marshall doesn't exactly have the theatre training to make stage veterans like Anthony Hopkins and Tom Hiddleston feel at home in the same way as Branagh did. He's primarily been a horror/gore guy so far, and to push a PG-13 superhero flick on him won't necessarily play to his strengths (although the same could have been said about Sam Raimi before "Spider-Man"). He'd likely be a popular choice with the geek crowd, but a rather dispiriting one for us.The Dark Knight Rises is not the only movie shooting near Pittsburgh this summer. According to the Pittsburgh Post Gazette (Via CBM) The Avengers is going to shoot there briefly too.
That's Bane himself, Tom Hardy, talking to Allocine about "being naughty" on the set of The Dark Knight Rises. It seems like he's a big a fan as we are. Very cool that CBM found that.