DJ Caruso May Direct 'A Walk Among The Tombstones'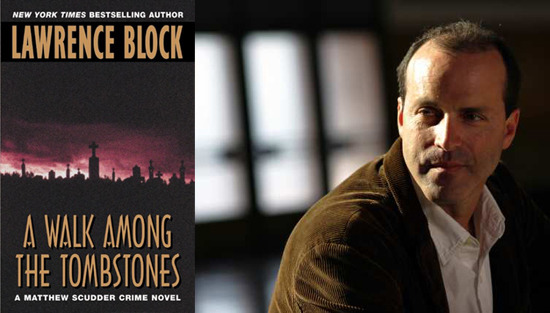 An adaptation of Lawrence Block's novel A Walk Among the Tombstones is something that has been knocking around Hollywood for more than a decade. There was a point when Danny DeVito was producing and Harrison Ford almost starred as alcoholic ex-cop Matthew Scudder, a sort of problem fixer who explores the underside of New York City.
Now the movie is back in play, and it looks like DJ Caruso (Disturbia, I Am Number Four) could direct.
Deadline says this is in the running with Preacher to be the director's next, and given the difficulty in adapting Preacher, I wouldn't be surprised to see this end up happening first. (In fact, I hope that's how it goes.)
Danny DeVito is still among the producers (also: Michael Shamberg and Stacey Sher at Double Feature and Brian Oliver at Cross Creek). The Matthew Scudder character has previously been played by Jeff Bridges in Hal Ashby's 8 Million Ways to Die, but don't expect to see him reprising the role for this one. Who will get the nod, however, we don't know.
Given the potentially dark nature of the story, there is some expectation that this could push DJ Caruso back to the sort of filmmaking tone he employed when making The Salton Sea. I'm not on board with that movie being a minor new classic as some are, but it definitely has strong points and is a damn sight better than Eagle Eye or I Am Number Four. Here's the plot of the book:
A pair of men who prey murderously on women progress to kidnapping the womenfolk of drug dealers and demanding huge ransoms. Former alcoholic PI Scudder-now going to more AA meetings than ever-reluctantly agrees to help one dealer, a Lebanese, after his wife is killed by the kidnappers. Slowly and methodically he discerns a pattern in the mayhem. With the help of his erstwhile police colleagues, his black Times Square sidekick TJ and his call-girl sweetheart, Elaine, Scudder tightens the net on the culprits. When they seize the daughter of a Russian dealer, he is ready for the showdown.