Spoilers: Is This The Plot Of Ridley Scott's 'Prometheus'?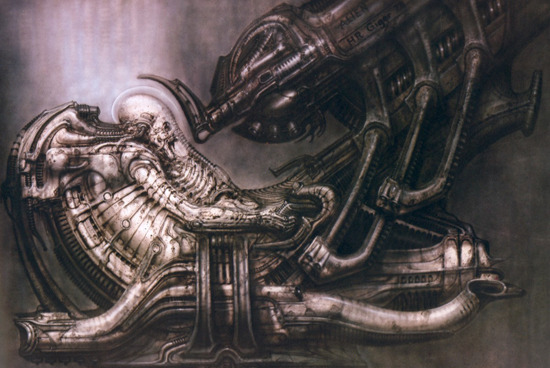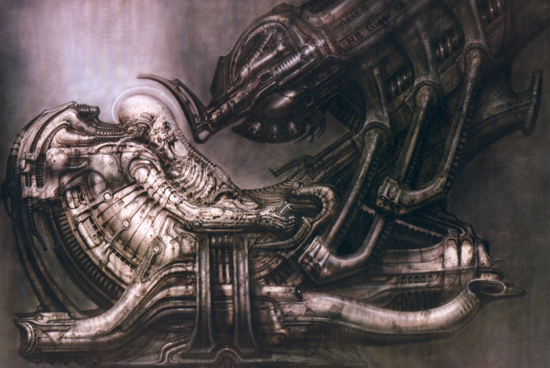 The precise nature of Ridley Scott's new film Prometheus has been mysterious since it was first announced. Growing out of the remains of a prequel to the 1979 Alien, Prometheus was said to be a totally different film. But details have slowly emerged that paint it as, in truth, a definite prequel to Alien that uses the same ideas and explores the nature of the dead 'space jockey' seen briefly in that movie.
Screenwriter Damon LIndelof recently talked about how Alien and Prometheus are connected, albeit in very general terms. Now there is some new info that makes the connection a lot more clear. Or might, as we don't know that the info is 100% accurate. As the headline explicitly says, there are a lot of potential spoilers in here. In fact, almost everything after the break should be considered spoilerish, just to be safe.
Before we get to the maybe-synopsis, let's hit some quotes from Ridley Scott himself, who talked about the film this week at CineEurope. He showed up at the event with his lead actors Michael Fassbender and Noomi Rapace, and while he didn't give out any specific info about the film, you might take these quotes as context for the possible spoiler synopsis that follows.
THR reports that the director confirmed that Prometheus is the name of a ship "sent from earth by an all-powerful corporation of the kind familiar to fans of the Alien franchise," and that the reference of a figure who stole fire from the gods is very deliberate.
He also said,
The (space) journey, metaphorically, is about a challenge to the gods... NASA and the Vatican agree that is almost mathematically impossible that we can be where we are today without there being a little help along the way.  That's what we're looking at (in the film), at some of Erich von Däniken's ideas of how did we humans come about.
Now use that to add context to the info below, which was sent to io9 and stands as an unverified account of the film's plot. Ridley Scott's comments certainly seem to bolster the credibility of the account below. I expect that if this is accurate, there is still a lot more to the film that is not yet revealed. Is the last act basically going to end up as an Aliens-like film in miniature? Seems like it. And while I've seen some resistance to this story (io9 hates it) I'm pretty OK with this plot. The story is poorly worded here, but I can see this working on screen, especially since this gives us almost nothing of the nature of most of the characters. Once we see how those characters interact within the plot, it might all come together nicely.
Earth. Year 2058.Archaeological digs in Africa reveal alien artifacts that humans were genetically engineered by a advanced alien race (space jockeys). These "Alien Gods" also terraformed Earth in order to make it habitable for their human creations. Amongst finds are coordinates to the Alien God's home-world, to Paradise. Months later the Weyland Corp launch the spaceship PROMETHEUS and his crew, into deep space to make first contact. Thanks to faster than light travel a few years later the PROMETHEUS enters the Zeta Riticuli star system. Humans are greeted by their makers, then transported further into space to a scary yet fascinating world. The Alien Gods are proud of their "children", their first creation to reach such levels of intelligence.As a reward they share bits of their astonishing bio-based technologies with the humans. But for one crew member of the Prometheus it's not enough. In a treacherous act he steals the "bio-source code" to Terraforming, a technology at the origin of all Gods' power, that could make humans equal to the gods. The Alien Gods may be scientists but are also ruthless conquerors, destroyers of worlds who will not accept humans as equals. They unleash on the escaping human crew their favorite bio-weapon, a creature used to "clean up" worlds before colonization. But something goes wrong in the process and humans manage to turn the bio-weapon against their makers. Giving birth to a smarter, nastier, bigger breed of gut eating creatures. Creatures that will be the demise of Paradise. What's left of the Prometheus crew manages to escape the doomed planet.On their trail a survivor Alien God in very familiar ship with one ultimate mission. Bring the wrath of the Gods to Earth.