Martin Scorsese's 'Hugo Cabret' Is Now Just 'Hugo'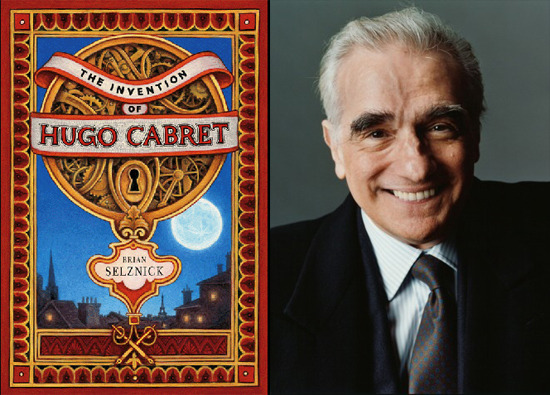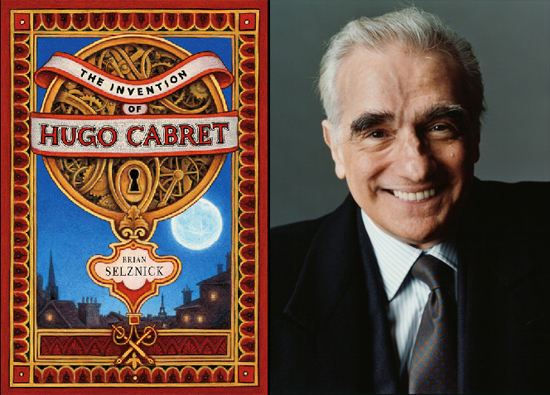 Soon the film will simply be called 'H.' I'm very excited to see footage from Martin Scorsese's new film, which is his first 3D project, and his first aimed at a family audience. Based on the book The Invention of Hugo Cabret, the film had until recently been called simply Hugo Cabret, but has now evidently undergone another title change, and will be known to the world as Hugo.
The story is set in 1931 in a Paris train station, where orphan Hugo Cabret (Asa Butterfield) lives on his own. He befriends an unusual young girl (Chloë Moretz) and discovers the inventions of an eccentric old man (Ben Kingsley). The rest of the cast includes Sacha Baron Cohen, Christopher Lee, Emily Mortimer, Jude Law, Michael Stuhlbarg, Emily Mortimer, Ray Winstone, Frances de la Tour and Richard Griffiths. Given the enthusiasm of Martin Scorsese for the story you might not be surprised to discover that it features a link to the early days of filmmaking. Or, as the official line on the plot goes:
The film tells the tale of an orphan boy living a secret life in the walls of a Paris train station. When Hugo encounters a broken automaton, an eccentric girl, and the cold, reserved man who runs the toy shop, he is caught up in a magical, mysterious adventure that could put all of his secrets in jeopardy.
We know that a trailer has been submitted for classification in the UK, and rumors say that it will go out attached to the final Harry Potter film. Which would make sense, as Hugo should appeal to much of the same audience.  [Variety/Jeff Sneider]