Disney Hires Screenwriter For 'The Hill,' A Film Based On The Matterhorn Ride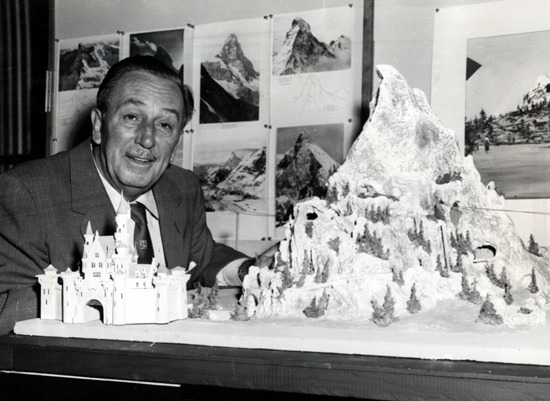 With the fourth Pirates of the Caribbean film having earned just shy of a billion dollars worldwide (a number that is vaguely horrifying, given the quality of the film) Disney understands the power of a succesful brand. So the company isn't just developing a new Haunted Mansion movie with Guillermo del Toro and a Magic Kingdom film with Michael Chabon and Jon Favreau. It is also starting to pull together an adventure film inspired in the Matterhorn ride.
THR reports that Jason Dean Hall (Spread) is set to write the film, with Justin Springer (Tron Legacy) producing. Right now the working title is The Hill, and the planned outline calls for: "a thrilling, fast-paced movie centering on five young adventure seekers who, for mysterious reasons, are called to the top of the mountain and encounter a Yetis on the journey down."
If you don't know much about the ride, the infographic below (from the OC Register) will give you some info. The Matternhorn Bobsleds ride was opened in 1959 after evolving from a mound of dirt excavated from other park areas that was turned into a picnic area. As with all Disney rides, the Matterhorn has evolved over the years, with the first major refurbishing taking place in 1978. That's when Harold, the Abominable Snowman, was added.