Not Dead Yet: New Screenwriter For Disney's 'King Of The Elves;' He-Man Reboot Still Gestating At Sony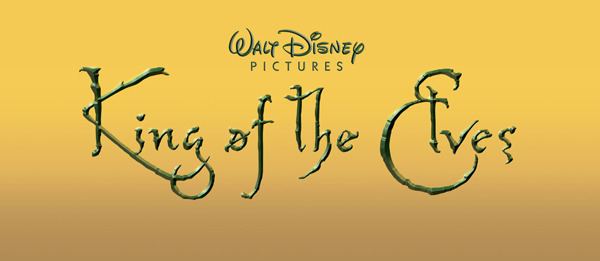 Some movies are born easily: they represent a whole bunch of factors like script, talent and money that happen to be in the same place at the same time. Others aren't born so easily, and lurch towards screens in fits and starts. Case in point: Disney's animated adaptation of a Philip K. Dick short story, King of the Elves, and Sony's attempt to make a new movie out of the '80s toy line and cartoon Masters of the Universe.
Both films might be picking up steam again, however, after falling off the radar for a while.
First up is King of the Elves, which was originally announced in 2008. A year ago it was looking like it might be bobbing dead in the water alongside Pixar's Newt, but then we got word that Chris Williams (Bolt) might've taken over directing duties from original co-directors Aaron Blaise and Robert Walker (Brother Bear).
Now Variety confirms that fact and reports that Michael Markowitz (Horrible Bosses writer) will write the latest script draft. We don't know what has changed as far as the approach goes, but the trade reports the same storyline that we've known for some time:
a band of elves and one dwarf living in the Mississippi Delta who tap a human as their king after he saves them from an evil troll.
And then there's Masters of the Universe. We haven't heard anything on that front in a while, since Mike Finch and Alex Litvak were hired last year to do a page-one rewrite, in the process burying Grayskull, the Justin Marks script that once caused some buzz and really got the project moving for a time at Warner Bros. When that project died, Sony picked up rights to the characters, leading to Finch and Litvak being hired. Now we find that in May, Sony VP of Production DeVon Franklin told Crosswalk (via Nerdbastard),
One of other things I'm really excited about is we're doing a reboot of the 1980s franchise Masters of the Universe. The He-Man franchise. Very excited about that. Should have that script very soon. I'm praying that we can start figuring out how we're going to make it.
Personally, this sounds as appealing as a live-action Thundercats movie, but I suppose there's always the chance that something fun could come of it. I have a feeling there is still a lot of interest in King of the Elves, but does anyone care much about Masters of the Universe at this point?