Superhero Bits: The Dark Knight Rises, Frank Miller, Arkham City, Kevin Smith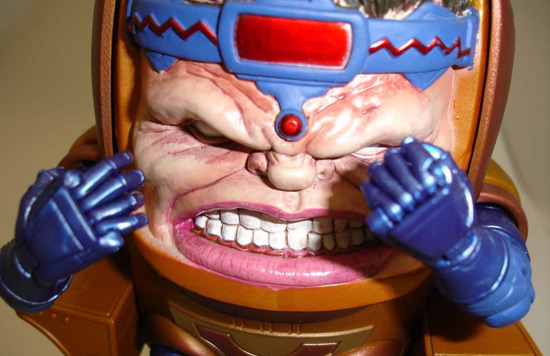 Want to see some footage from Captain America with the hero on ice? Want to know who'll release Frank Miller's upcoming graphic novel Holy Terror? How many lists can feature Marvel's MODOK as a beloved character? Learn the answers to these questions and more in today's Superhero Bits.
Topless Robot has a roundup of the Ten Greatest Iron Man Techno-Villains. As one might expect, there are a couple of great weirdos on there (I still dig the costume design for The Ghost, for some reason) and, as he well should, MODOK rates high on the list.
The retooled Broadway show Spider-Man: Turn Off the Dark has been doing huge summer business, says Variety, with ticket sales up 34% last week, despite less than enthusiastic reviews.
There is a new Captain America TV spot that reveals some of the footage of Captain America being discovered in ice in the modern day.
Speaking of character ranking lists, io9 runs down ten Avengers villains they'd love to see Joss Whedon use, or at least reference, in The Avengers. A couple of the Iron Man list villains end up on this rundown, too, with AIM and MODOK once again getting a big nod.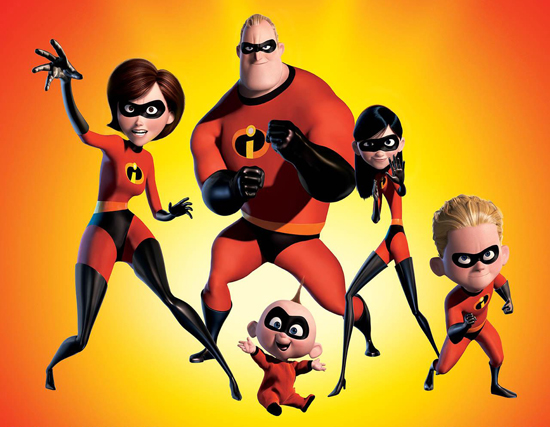 Moviepool rates the Ten Best Superhero Origin Stories on film, and gives a lot of love to the characters that would probably be my number one: The Incredibles.Guillermo del Toro tells Fear.net that the Hulk TV show he is producing is still happening, and that it will be different. "We turned in the outline to ABC about four weeks ago," he says. "And then we did a rewrite for ABC on the outline, and now we are lining up the pages."
Dunkin Donuts just won't let Captain America go, and has this Cap-inspired ad for the Captain America Cherry Coolatta, as pointed out by The Daily What. It's not a bad origin story, really.
We knew that Frank Miller would be one of the comic creators to release work under the new Legendary Comics banner, aka the comics-publishing offshoot of Legendary Pictures. THR says that his graphic novel Holy Terror will be the first release from Legendary, and the company says, "The graphic novel is a no-holds-barred action thriller told in Miller's trademark high-contrast, black-and-white visual style, which seizes the political zeitgeist by the throat and doesn't let go until the last page." Holy Terror was originally conceived as a story with Batman taking on 9-11 attack backers, but when DC passed he redid the story with a "hard-edged" anti-terrorist hero called The Fixer. The 120-page book is 10x13 format, and will arrive on September 14.
IGN got Captain America writers Chris Markus and Stephen McFeely to record a commentary for the film's recent trailer.
Due to the amount of graphics and images included in Superhero Bits, we have to split this post over TWO pages. Click the link above to continue to the second page of Superhero Bits.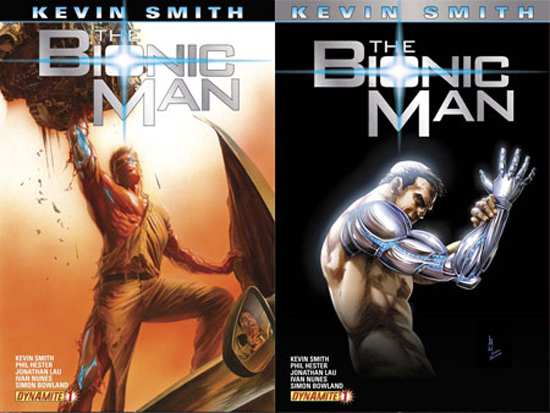 Dynamite Entertainment announces that it will release Kevin Smith's The Bionic Man starting in August. Phil Hester co-wrote and Jonathan Lau is the artist. The blurb:
Steve Austin is back and acclaimed film maker Kevin Smith unleashes his high octane vision in this new series from Dynamite. Featuring 28 pages of story/art in an action-packed first issue! Kevin Smith is joined by Phil Hester, artist Jonathan Lau, and cover artist/character designer Alex Ross (the team who brought you The MAIN Green Hornet series), Smith unleashes Bionic Man into the 21st century as only he can.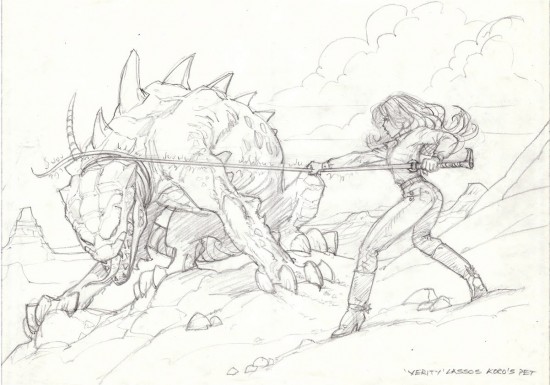 That piece of art above (click to enlarge) is from io9's collection of concept art done by Rolf Mohr for the first draft of Cowboys & Aliens back in 1997. The site has two other pieces of art, and quotes from Steve Oedekerk, who talked about the movie in '97 when he was planning to direct.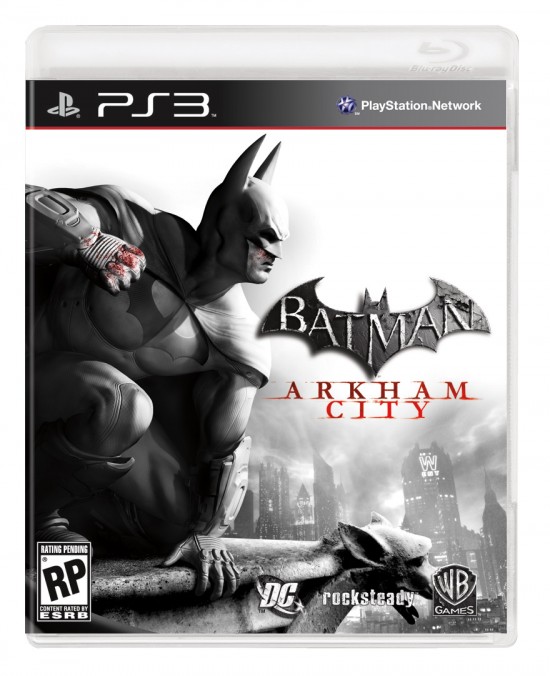 Above is the final box art for Batman: Arkham City. Can't wait for the game, as Akham Asylum was one of the best versions of Batman put on screens in any moving medium. If the sequel hits that bar, it could be great. Some PR synopsis:
Batman: Arkham City builds upon the intense, atmospheric foundation of Batman: Arkham Asylum, sending players soaring into Arkham City – five times larger than the game world in Batman: Arkham Asylum – and the new maximum security "home" for all of Gotham City's thugs, gangsters and insane criminal masterminds. Set inside the heavily fortified walls of a sprawling district in the heart of Gotham City, this highly anticipated sequel introduces a brand-new story that draws together a new, all-star cast of classic characters and murderous villains from the Batman universe, as well as a vast range of new and enhanced gameplay features to deliver the ultimate experience as the Dark Knight.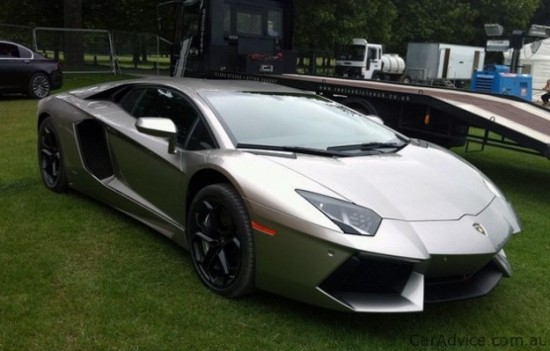 ScriptFlags passes on the report that, in The Dark Knight Rises, Bruce Wayne will cruise around in a 2012 Lamborghini Aventador. That's the car on set, above.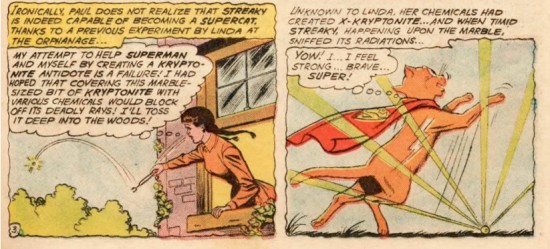 One more listicle: io9 runs down ten times Superman's pets acted like goddamn maniacs. That title speaks for itself. Gems include Krpyto, the super-dog, contemplating suicide and the accidental, Toxic Avenger-like creation of Streaky the Supercat via the crass disposal of chemicals.
Collider talked to Marvel Studios VP of Production Tom Cohen, who addressed some of the Fox-owned Marvel characters (X-Men, Fantastic Four and the Silver Surfer) and Edgar Wright's Ant-Man script, which is still in development and the scripting stage. Watch the entire interview above.