Casting Bits: Scarlett Johansson In 'Can A Song Save Your Life?', Mia Maestro In 'Savages', Jake T. Austin In 'Tom Sawyer & Huckleberry Finn', Brandon Fehr In 'Roswell FM'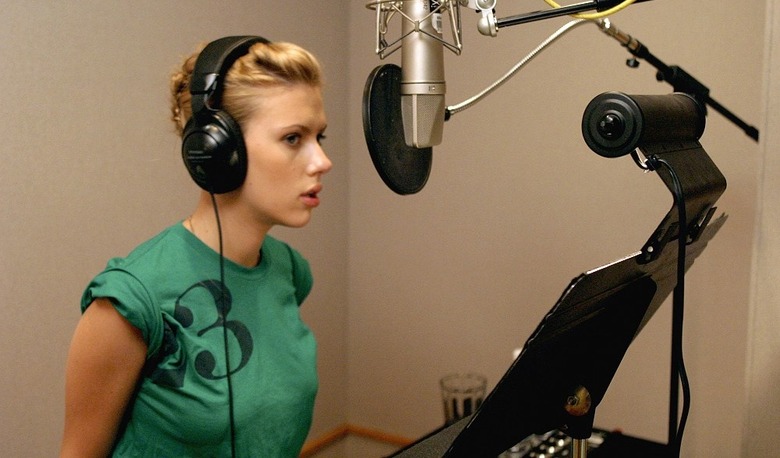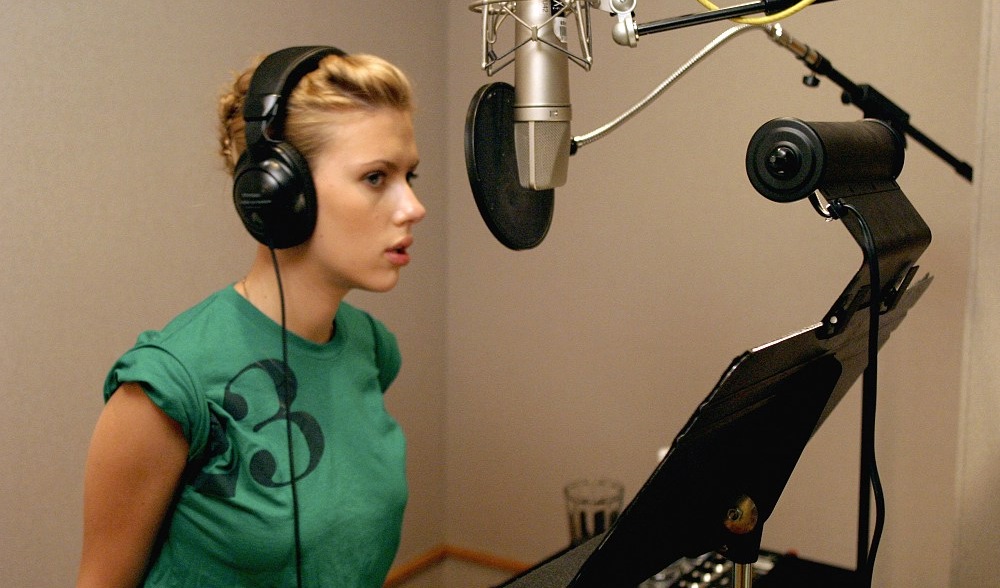 Scarlett Johansson may seem like an unlikely lead for a Judd Apatow film, but in this context her casting actually makes a lot of sense. Johansson has signed on to star in Can a Song Save Your Life?, which will be written and directed by John Carney (Once) and produced by Apatow. The film follows "a washed-up A&R man who forms a passionate bond with a young singer-songwriter (Johansson) from out of town."
The project calls for Johansson to sing, which shouldn't be a problem for the actress. Johansson is in fact a professional singer, having released an album of Tom Waits covers titled Anywhere I Lay My Head back in 2008 and a collaboration with Pete Yorn called Break Up in 2009. Though the male lead has yet to be cast, Mark Ruffalo and Jim Carrey have been rumored as possibilities. (FWIW, I vote Ruffalo.) Shooting on the film will begin in New York City next year. [The Playlist]
After the jump, new gigs for the stars of Twilight, Wizards of Waverly Place, and the late-'90s/early-'00s teen alien show Roswell. Gosh, remember that?
The plot of Savages revolves around two marijuana dealers (Johnson and Hirsch) who are forced to work for a drug cartel when their friend (Lively) is kidnapped. Del Toro will play the cartel's enforcer, while Maestro will be his wife — "a tough and bitter woman whose soccer mom lifestyle hides a gang life past." Savages will open September 28, 2012. [The Hollywood Reporter]
Jake T. Austin, best known as one of the Wizards of Waverly Place, is in final negoatiations for the part of Huckleberry Finn in Tom Sawyer & Huckleberry Finn, based on the mischievous young characters originally created by Mark Twain. Austin will be starring opposite Super 8 star Joel Courtney, who was recently cast in the role of Tom Sawyer. Plot details for the film have not been revealed, but based on what I recall of Twain's novels from high school English, I suspect we can expect some fence-painting, some cave-exploring, perhaps a raft or two?
Production for the film is scheduled to begin this August in Bulgaria. [Showblitz]
Roswell star Brandon Fehr has been cast in a new, unrelated Roswell project titled Roswell FM. The indie romcom revolves around Fehr's character, who must choose between his dream job hosting a UFO-themed radio show in Roswell and supporting his family financially. Mirelly Taylor will play the love interest, one of a quirky cast of characters who work at the radio station. Shooting will start July 25 in, yup, Roswell, NM. [Variety]Discuss: I really can't even think about this Tom Sawyer & Huckleberry Finn project without remembering the last film I saw about those characters — the 1995 Disney film Tom and Huck, starring then-teen heartthrobs JTT and Brad Renfro (RIP) in the title roles. Does this make Courtney and Austin their 2011 equivalents? If so, which generation do you think got the better end of the deal?