Paramount To Pick Up Darren Aronofsky's 'Noah'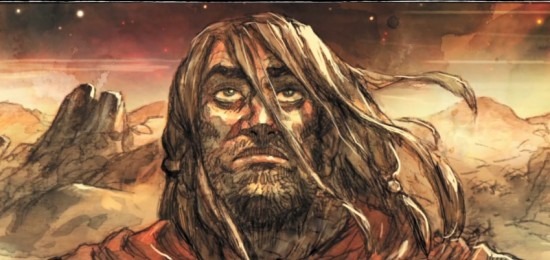 Darren Aronofsky's wish to make his Bible-based fantasy epic Noah an "event" film is about to take one step closer to coming true. The project has been seeking a studio to pay half of its $150 budget — New Regency, which has been with Noah since early on, will cover the other half — and it looks like Paramount will be stepping up to fork over the cash. Though the deal is not yet official, the studio is said to be "close" to signing a deal. Read more details after the jump.
Although Noah is inspired by the biblical tale of Noah's Ark and the Great Flood, Aronofsky's been saying that he plans to play down the story's religious aspects in favor of exploring its potential as a "big event film." It'll be a new direction for the filmmaker, who's really known for smaller, edgier films like Pi, Requiem for a Dream, and, of course, Black Swan. John Logan (Gladiator, The Aviator) is currently working on rewrites of the script; Christian Bale has been rumored though not confirmed as a top choice to play the lead.
While it's only recently that Noah has really gained steam, the project has actually been simmering for quite some time. Aronofsky's been mentioning the project in interviews for years now — including in one conversation with Russ, back in 2006. And that's just in Noah's current, cinematic iteration. Aronofsky has previously said that he first became interested in the biblical tale as a 13-year-old in Brooklyn, when he won a poetry contest by penning a piece based on the story. Given Aronofsky's well-established obsession with the nature of obsession, it's not tough to see what he might find so appealing about the fable.