What Is The Wachowskis' 'Jupiter Rising'?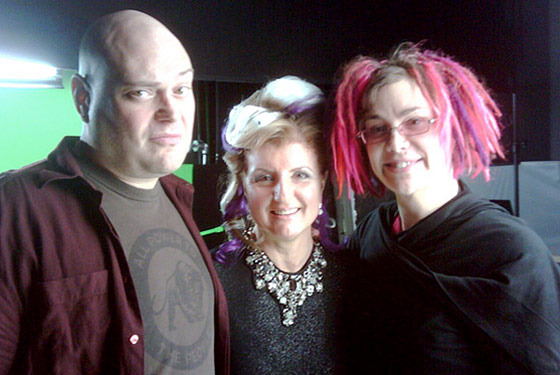 What is Jupiter Rising? The Wachowskis have had a few different films in development over the last few years, notably the 'gay Iraq War romance' CN-9 / Cobalt Neural 9, and Hood, the terrible-sounding, we hope it will never happen 'urban' version of Robin Hood potentially starring Will Smith. The siblings seemed to settle on making an adaptation of David Mitchell's post-modern novel Cloud Atlas with Tom Tykwer as co-writer and co-director. That project is funded and seemingly ready to go this fall in Berlin.
So where does a new report from Twitch fit in, as it says that the Wachowskis are putting together a film at Warner Bros. called Jupiter Rising, and that it is a "priority project" that is being prepped quickly.
So is this the shooting title for Cloud Atlas, a totally different project, or total misinformation? Frankly, at this point, we don't know for certain. The first option seems most likely, though with Cloud Atlas shooting in Berlin and not exactly being a household name, the film might not need a 'secret' shooting title.
But Twitch doesn't throw out scoops very often, and when they do their info is usually good — see the recent example where they got Ryan Gosling's casting in Only God Forgives before anyone else. So we'll see what happens with this, but for now keep the title in mind, and when the title comes up again you'll be keyed into it already.