Mark Wahlberg And Allen Hughes Noir Project 'Broken City' Moves Forward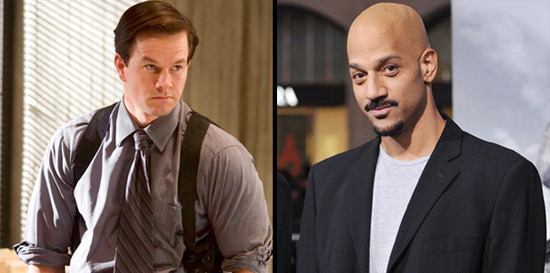 Last year Mark Wahlberg started talking about a noirish screenplay called Broken City by Brian Tucker that he wanted to make under the direction of Allen Hughes. The script was a 2008 Black List entry, and has earned comparisons to Chinatown thanks to the way it depicts urban intrigue and corruption with a cop turned private detective at the center of the action. At the time the actor said they wanted to shoot the film at the end of 2011, but there was also some confusion about whether Allen Hughes was developing Akira with his brother Albert at Warner Bros., and we wondered how those schedules could possibly mesh up.
But Allen Hughes has nothing to do with Akira (and now, neither does his brother) so the schedule doesn't look nearly as problematic. Broken City isn't yet greenlist, but the film just got set up with $60m worth of financing, which is a significant step in the right dirtection.
Deadline offers up this synopsis, which might help make some of the Chinatown comparisons more clear:
...a noir-style drama about an ex-cop turned private detective who is hired by the mayor to see if his wife is cheating on him. When the mayor's wife's cheating partner ends up dead, the private eye immerses himself in the mayor's business and uncovers a real estate scandal that involves dealing himself choice city-owned properties.
The project is still in early stages, but with the money in place it is a lot more likely to happen.
Here's what Mark Wahlberg told MTV last year:
There's this other thing, 'Broken City,' that I want to do... at the end of next year with Allen Hughes directing. It's on the Black List. It's one of the best unproduced screenplays... It's an amazing piece of material that should attract amazing talents. Hopefully we'll get that thing together.