VOTD: Pixar-Style 'Rocketeer' Short Film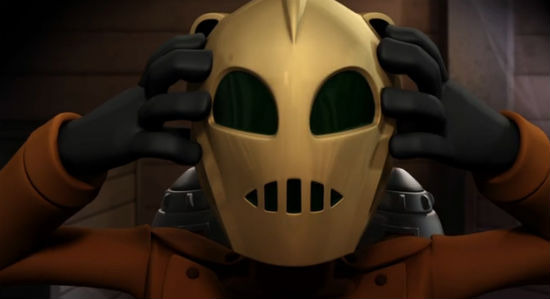 Hard to believe that Disney's live-action period action film The Rocketeer was released two decades ago. The film has come back into the public conscious a bit recently because of the anniversary, its director Joe Johnston doing another period action film (Captain America: The First Avenger) and some recent screenings including one in Hollywood with Kevin Smith hosting a Q&A. Capitalizing on the heat, and as a nod to the character's late creator Dave Stevens, animator John Banana and his team have created this fantastic little short film. As Gizmodo said, "If Pixar made The Rocketeer, it would look like this." Check it out after the jump.
Thanks to Gordon and the Whale (via Gizmodo) for the heads up.
For more info on the company, head to their official site. It hasn't been updated in a while but you can see they do great work.