Casting Bits: Ray Liotta In 'The Place Beyond The Pines', Liam Hemsworth In 'AWOL', Rumer Willis And Dominic Purcell In 'The Ganzfeld Experiment'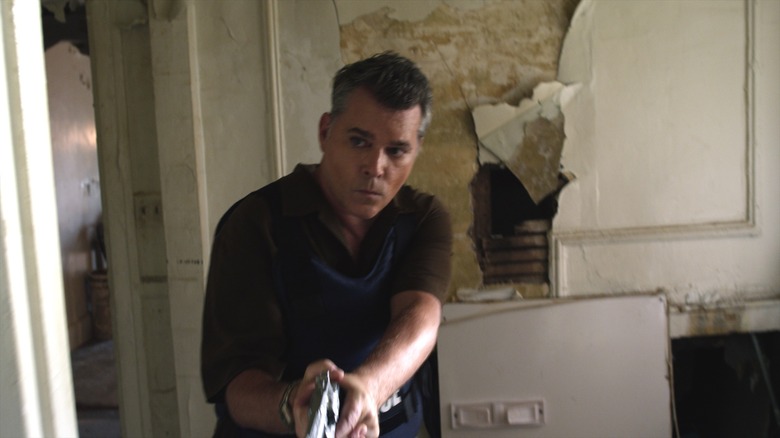 It seems like Derek Cianfrance's The Place Beyond the Pines gets more intriguing with each new casting announcement, and the latest addition is no exception. Ray Liotta has just signed on for Cianfrance's "Deer Hunter meets The Godfather" crime drama, joining Ryan Gosling, Bradley Cooper, Eva Mendes, Greta Gerwig and Ben Mendelsohn. Liotta will be playing a corrupt police officer.
The Place Beyond the Pines centers around a pro motorcycle rider-turned-bank robber (Gosling) and a cop (Cooper) who cross paths, setting off a multi-generational feud. Mendes will be Gosling's love interest, while Gerwig is considering the role of Cooper's wife. Mendelsohn is in negotiations to play a mechanic who brings Gosling's charcter into the world of bank robbery. Shooting for the film is set to begin late next month in Schenectady, NY. [Variety]
After the jump, Hunger Games star Liam Hemsworth picks a new project, while Rumer Willis and Dominic Purcell get spooked.
Rumer Willis and Dominic Purcell (Prison Break) have signed on to star in Michael Oblowitz's The Ganzfeld Experiment, alongside Taylor Cole, Laura Wiggins, Toby Hemingway, Hold McCallany, Ryan Donowho, Dianna Camacho and Billy Zane. Described as an "erotic psychological thriller," the film takes place "in a world where past meets present and the present gets lost in time" — a.k.a., apparently, college. The Ganzfeld Experiment follows five psychology students who participate in an ESP experiment and find themselves shaken by the memories, dreams, and terrors that arise from the experience. No release date has been announced at this point. [JoBlo]