John Goodman Cast In Ben Affleck's 'Argo'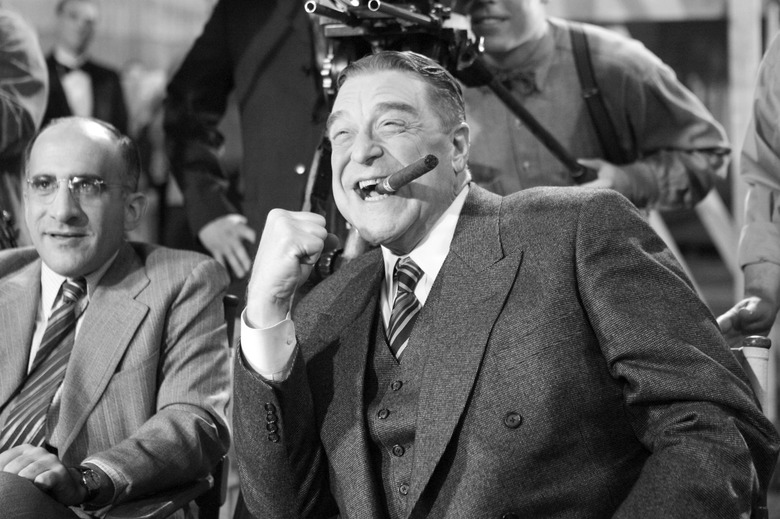 Argo, Ben Affleck's third film as director, sounds very promising. Based on Joshua Bearman's April 2007 Wired magazine article, "How the CIA Used a Fake Sci-Fi Flick to Rescue American from Tehran," the film features Ben Affleck and Alan Arkin in key roles as part of a team of intelligence agents who are trying to extricate six men from Tehran in 1979. To do this, the agents posed as a crew preparing to shoot a big-budget sci-fi film called Argo.
Now the latest cast member is John Goodman, who'll play one of the other real-life members of the ersatz filmmaking team.
Variety says that John Goodman will play John Chambers, who in real life was an Oscar-winning technician (he won for Planet of the Apes) enlisted to help the CIA agents fake the movie development story they used as cover. Ben Affleck will play  CIA hostage extraction expert Tony Mendez, who designed the plan of pretending to make a movie in order to extract American hostages. Alan Arkin is "Lester Siegel, the OSS agent turned film producer who is key to the plan."
Recapping the basis for the script, which Chris Terrio wrote and is being produced by George Clooney and Grant Heslov, the summary of the Wired article from 2007 is as follows:
The story is a CIA rescue mission during the Iran Hostage Crisis, when six American embassy staff escaped the compound and were on the lam in Tehran for months — until the CIA rescued them by creating a fake Hollywood production company and pretended to be in Iran location scouting for a big-budget sci-fi epic. I swear, it's all true. The CIA even got an office for their fake production company at Sunset/Gower studios, had a script and concept art, and took out ads in Variety.
Then there's the story about how Ben Affleck plans to have the guys playing the six to-be-rescued guys spend a couple weeks living like hostages during the rehearsal process. We don't know much more than that basic detail, but it's certainly a fun behind the scenes factoid.
(Oh, and the image of John Goodman above is from The Artist, the silent film that was big at Cannes this year.)