Ryan Gosling Joining Nicolas Winding Refn's 'Only God Forgives' [Updated]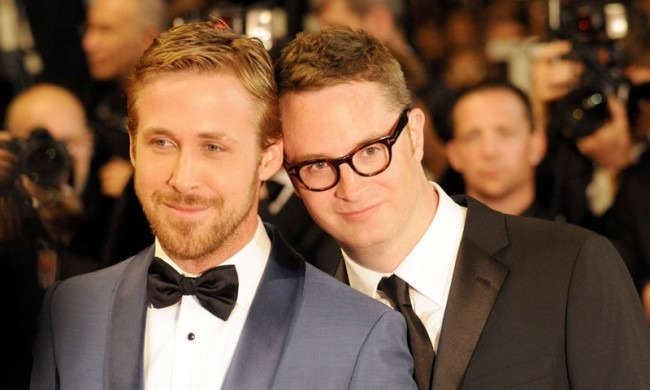 Nicolas Winding Refn and Ryan Gosling teamed up for Drive, a film that won praise at Cannes and a Best Director award for Mr. Refn. They'll work together again on a remake of Logan's Run, and possibly after that film on a romantic comedy. (Difficult to tell if that last project is real, or just a bit of junket/premiere joking.)
Before he shoots Logan's Run, however, the director will shoot Only God Forgives in Bangkok. Luke Evans has been set to star for a couple months, but now there is a report that Ryan Gosling is in the cast as well.
Update: Variety confirms that Ryan Gosling is in negotiations for the role, and that he'll replace Luke Evans, who dropped out due to his commitment to The Hobbit.Twich has the report, which admits that they don't know who Ryan Gosling might play, and whether Luke Evans remains part of the cast. (Kristin Scott Thomas is also part of the lineup.) Regardless, it is very easy to believe that this might happen, because the actor and director have quickly demonstrated a creative kinship.Only God Forgives is a sort of Asian-set Western, with was described early on as "a Bangkok-set modern Western that sees a Thai police lieutenant and a gangster settling their differences in a Thai-boxing match." A bit later the following plot emerged:
Julian is on the run from the British police. He runs a Thai Boxing club in Bangkok which is a front for a drugs smuggling operation. He is well respected within the criminal underworld, but deep in his heart he feels that his life is lacking something. He meets a retired cop, The Angel of Vengeance, and finds out that he has to confront his mother.
More on this as we get it, but I think it goes without saying that we're hoping Twitch is on the money with the report.