Casting Bits: Robin Williams In 'Gently Down The Stream;' Joel David Moore In 'Savages;' Katie Cassidy In 'Freaky Deaky'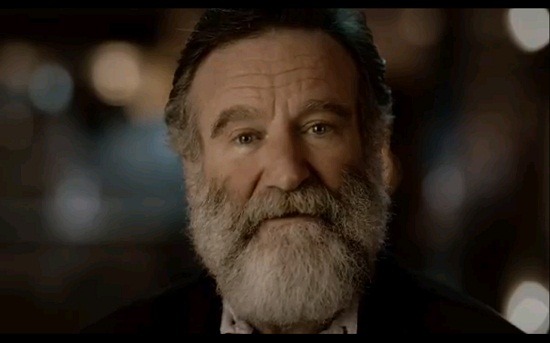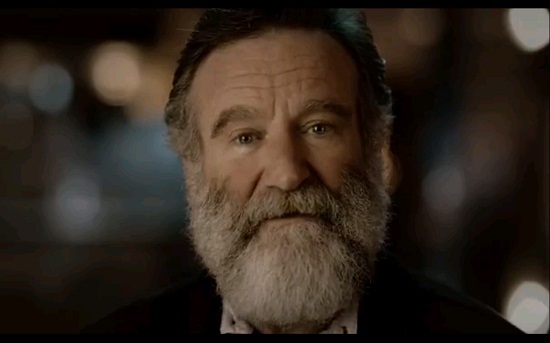 We had a couple of days where mid-level casting for a lot of projects was going crazy. Maybe there was something in the air; maybe casting directors and agents just all got together and had a field day. It's been a bit slower today, but still there are a couple of items to catch up on. After the break, you'll find info on how:
Robin Williams appears to be cast in Gently Down the Stream, with Robert De Niro and Susan Sarandon.
Joel David Moore (Avatar) will be in Oliver Stone's Savages.
and Katie Cassidy takes the lead in Freaky Deaky.
The wedding comedy Gently Down the Stream has had Robert De Niro, Diane Keaton, Katherine Heigl, Topher Grace, Susan Sarandon and Amanda Seyfried cast for some time. Now Roger Friedman relates that Amanda Seyfried says that Robin Williams is in the cast, too. The Bucket List writer Justin Zackham writes and directs this time. The film follows a divorced couple (Robert De Niro and Diane Keaton) who pretend that they're still together during their adopted son's wedding. Robin Williams seems to be cast as the priest overseeing the wedding. Not the most enticing story, but that's quite a cast. And if Robin Williams keeps that beard he was rocking in the Zelda commercial, he counts as two people! (The title may also have been changed to just The Wedding. The production company website still lists Gently Down the Stream, but IMDBPro has The Wedding now.)
Oliver Stone's Savages, which adapts Don Winslow's novel about two pot dealers (Taylor Kitsch and Aaron Johnson) who are coerced into working with a drug cartel when their girlfriend (Blake Lively) is kidnapped, has a supporting cast that I mostly love: Salma Hayek, Benicio del Toro, John Travolta, Uma Thurman and Emile Hirsch. (Sorry, John Travolta — don't love you lately.) Now Joel David Moore, recognizable from his role as Norm in Avatar and from his work on Bones, is now in the lineup, playing " an expert computer geek who moves on from a Washington think tank to the marijuana business." So...not really casting against type. Green Lantern has me worried about Blake Lively's work, but the rest of the aspects of this one sound crazy enough to possibly be fun. [THR]
Finally, Gossip Girl vet Katie Cassidy is looking set to be the lead female player in Freaky Deaky, which Charlie Matthau is directing from his own script based on the book by Elmore Leonard. She would join Matt Dillon and Brendan Fraser; William H. Macy was once cast, but has dropped out and so we'll have a new actor for his role soon. Matt Dillon will play an LAPD bomb squad member, "who stumbles upon a plot by two former hippie activists who plan to use their bomb-making skills to trick an alcoholic movie mogul into handing over millions of dollars."
Katie Cassidy will be Robin Abbot, part of the activist group, with a police record — she spent time in jail for blowing up a police car. "After being released, she starts a career as an historical romance novelist and reconnects with Brendan Fraser's character in order to plot her revenge." [Variety]
Here's a bit about the book:
Leonard starts and ends his latest page turner with a bang, and between explosions we meet a vivid group of characters who are mainly veterans of the youth rebellion of the 1960s. Chief among them are Chris Mankowski, 38-year-old Detroit police sergeant, newly transferred from the bomb squad to sex crimes; Woody Ricks, alcoholic auto scion; Donnell Lewis, ex-Black Panther who is acting as Woody's driver, nursemaid and would-be swindler; Robin Abbott, ex-con, ex-fugitive (she bombed a federal office building) who has plans for a million dollar movie based on Woody's life, with help from her old boyfriend and erstwhile bombing partner Skip Gibbs, now a movie dynamite expert. The only character who does not have ties to the '60s is Greta ("Who's Huey Newton?") Wyatt, stagenamed Ginger Jones, who meets Chris when she reports that Woody has assaulted her. When Chris pursues the investigation, he is suspended from the force, ostensibly for nonresidence in Detroit but really because of Woody's clout. Now determined to get to the bottom of things, Chris is caught up in a web of scams plotted by Robin, Skip and Donnell.