Young 'Super 8' Star Joel Courtney To Play Tom Sawyer In Indie Mark Twain Adaptation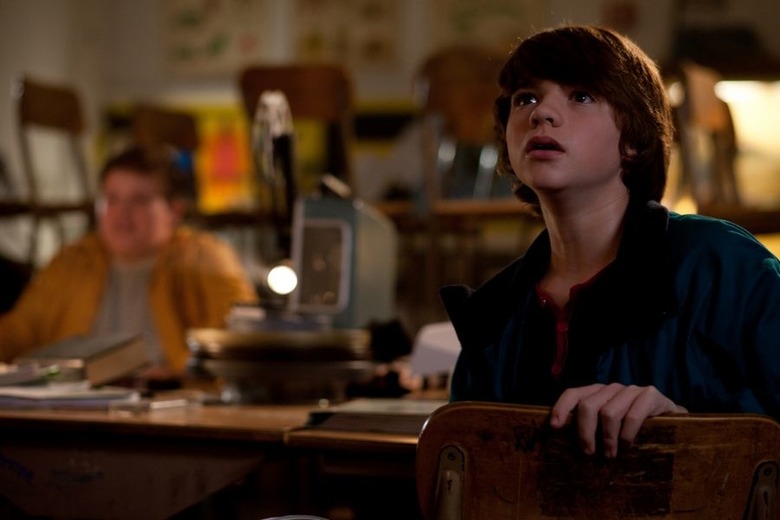 Joel Courtney was an unknown a few months ago; now he is on thousands of movie screens as Joe Lamb, the young man at the center of J.J. Abrams' movie Super 8. We haven't had much word on what he might do to follow up that film, but now there is a report that he is in talks for two roles. One of the two is among the most well-known roles a young actor could play: Mark Twain's adventure archetype Tom Sawyer.
According to Variety, the actor is in talks for roles in the indies Tom Sawyer & Huckleberry Finn and The Healer.
The latter is written and directed by Giorgio Seafini, and is about "an ailing father who takes his two teenage kids into the woods to renew the bond they shared before a divorce. The trio are soon swept into a supernatural adventure in a haunted forest."
Joel Courtney would be one of the two kids (obviously), called "a rebellious youth who has grown up resenting his father. Just as he begins to warm up to his estranged dad, an apparent tragedy threatens to separate them forever and he's left trapped in limbo between the living world and the afterlife."
But first will be the film based on Mark Twain's two classic characters. Jo Kastner is writing and directing, which Variety says will shoot in Bulgaria this August. Sounds like they're going for the full sweep of the Tom Sawyer and Huck Finn stories, as intended by Mark Twain, but we don't know what the script includes at this point.