New Poster: 'Captain America: The First Avenger'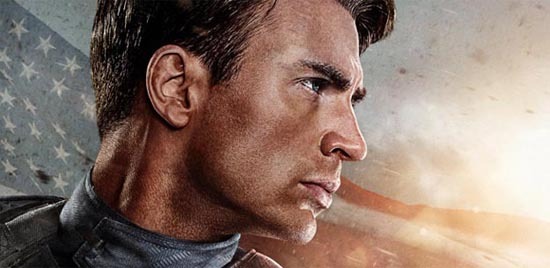 You'll be able to see the new trailer for Captain America: The First Avenger this evening (it hits at 7:30 EST) but for now we've got a new poster that puts the heroic profile of star Chris Evans front and center. Advance word on the film, by way of a long-lead press screening or two, is very very good, and the movie is really starting to look like the summer action picture to beat. That new trailer will probably give us a better idea of what to expect. While you wait, check out the new poster below.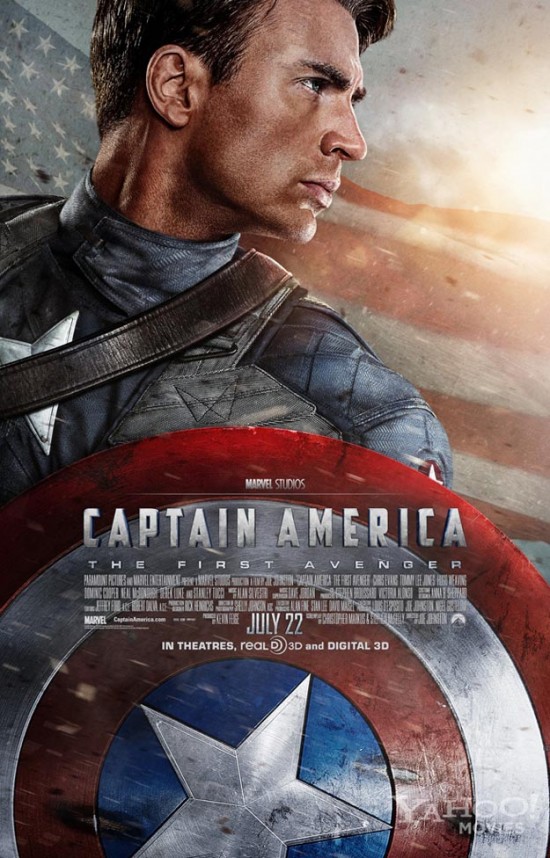 Directed by Joe Johnston, Captain America: The First Avenger opens on July 22. It stars Chris Evans, Hayley Atwell, Hugo Weaving, Sebastian Stan, Toby Jones, Samuel L. Jackson, Dominic Cooper, Tommy Lee Jones, Stanley Tucci, Neal McDonough and Derek Luke.
[Yahoo]