Cool Stuff: Pixar-Styled 'Ghostbusters'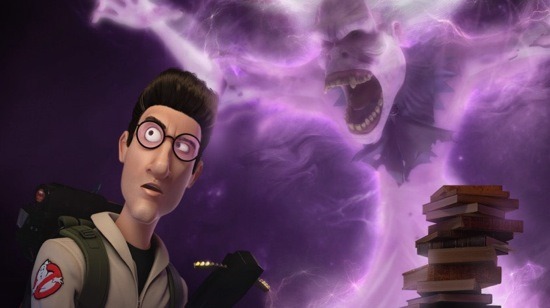 In February I e-mailed Italian graphic artist Fabrizio Fioretti about a couple Ghostbusters images I had seen floating around the internet forums. The images were created in 3D, and can only be described as a Pixar-like adaptation of the Ghostbusters characters we know and love. Check out the designs after the jump.
Fioretti told me that there were "no particular reasons" why he decided to create CGI versions of the Ghostbusters other than being "a big fan and I haven't seen anybody doing it (in CG) so far..." Here is an excerpt from my e-mail conversation with Fioretti:
It's a personal project, took me long time as I could work on it only in the evening and weekends. I 've also done everything on my own (design, modelling, texturing, lighting, rendering...etc...). I don't have any further plan at the moment as an animation would take a time or more time, which I don't have... Maybe some other GBs images...maybe. From a technical point of view, I used 3D and 2D softwares like Maya, Zbrush, Photoshop and Nuke. I come from Italy but moved to London 4 years ago. I worked in advertisement for a long time (as you can see from my professional portfolio) and I recently joined Bluebolt, a visual effects company, working for TV and Film industry.
You can find more of Fioretti's work on his website kip3d.net.