Warren Beatty's New Movie Is About Howard Hughes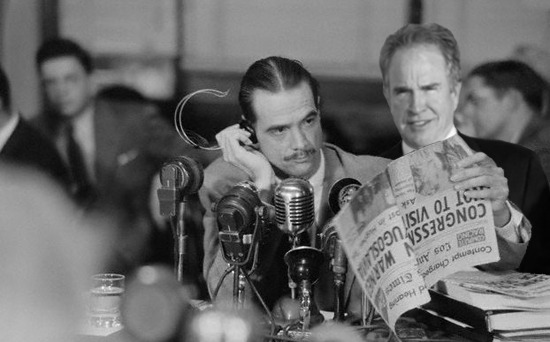 Briefly: We just heard a few days ago that Warren Beatty will be working with Paramount to make a new, as-yet untitled comedy. He wrote and will direct, produce and star in the film. Now Deadline says that he will be playing famously reclusive billionaire and (later in life) total weirdo Howard Hughes. The site says the film isn't a biopic, but will involve, in part, "an affair he had with a young woman in the later years of his life." (I.e., when he was a total weirdo. This could be fun.) But, er, sorry, Christopher Nolan. Hope this doesn't further stall your own Hughes film.
Meetings are reported with Andrew Garfield, Alec Baldwin, Annette Bening, Shia La Beouf, Jack Nicholson, Evan Rachel Wood and Rooney Mara for other roles, though no one is cast. Warren Beatty is beloved and has been away from the screen for a decade, so you can expect that he'll round up a great cast for the film if his script is solid.