Ron Howard Attached To Direct 'Spy Vs. Spy'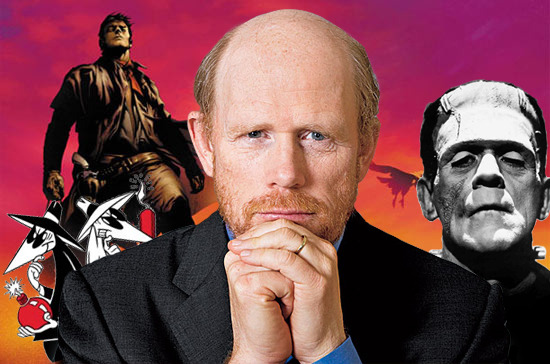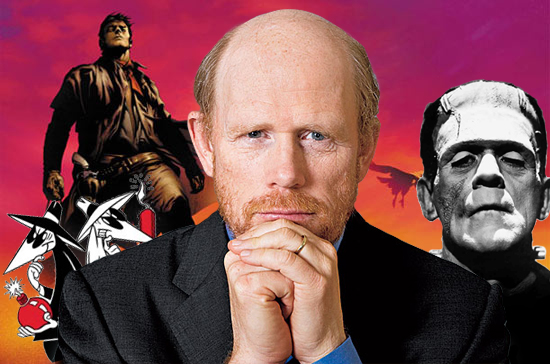 Is The Dark Tower in danger of dying? It looked like that might be the case not long ago, but Universal asked for some script changes and budget cuts, which director Ron Howard recently said were not terribly deep or radical. The project looked like it might be able to shoot next spring.
But last night we heard that Ron Howard was attached to direct the Formula One movie Rush that hopes to shoot this year. That didn't have to mean The Dark Tower was dead, as he could (conceivably, if not easily) make that film while Brian Grazer and Akiva Goldsman prepped the Stephen King adaptation this fall.
But now Ron Howard is also attached to a film version of the classic Mad Magazine strip Spy Vs. Spy, and his name is also being thrown around in conjunction to a version of Frankenstein that Max Landis is writing for Fox, which reportedly tells the story from Igor's point of view. It looks like Frankenstein is not a film that he'll direct, but the talk in general seems to imply that The Dark Tower might fall.
Variety broke the news that Max Landis has a Frankenstein script, albeit without the mention of any storyline, and also saying that Ron Howard was interested, but seems unlikely to make the film, based on the prospects of The Dark Tower and Rush. (He and Max Landis are also developing a film called Amnesty.) That report says that Paul Greengrass and David Yates have been viewed as potential directors for Frankenstein, but nothing is set. Vulture adds the detail about Igor's point of view for Frankeinstein, and the observation/speculation that projects being thrown at Ron Howard means the future isn't looking good for The Dark Tower.Deadline adds talk about Spy Vs. Spy, which will be written by John Kamps, with David Koepp overseeing. (That's the same arrangement that led to the script for Premium Rush, which Mr. Koepp just directed.) Spy Vs. Spy has been developed more than once before, though only video game and animated TV versions have ever materialized. If successful, this version will be "a physical and highly visual action comedy with two spies going mano a mano in ruthless fashion."
Perhaps the biggest detail from the Deadline report is that Mike Fleming says that Imagine Entertainment would take The Dark Tower to other studios if Universal decides not to make the first film, with Ron Howard and Brian Grazer saying "in no uncertain terms they are determined to make The Dark Tower early next year." Whether that is a sort of spin/damage control or genuine intent is difficult to figure out now.