Ray Winstone Is The Latest Dwarf In 'Snow White And The Huntsman'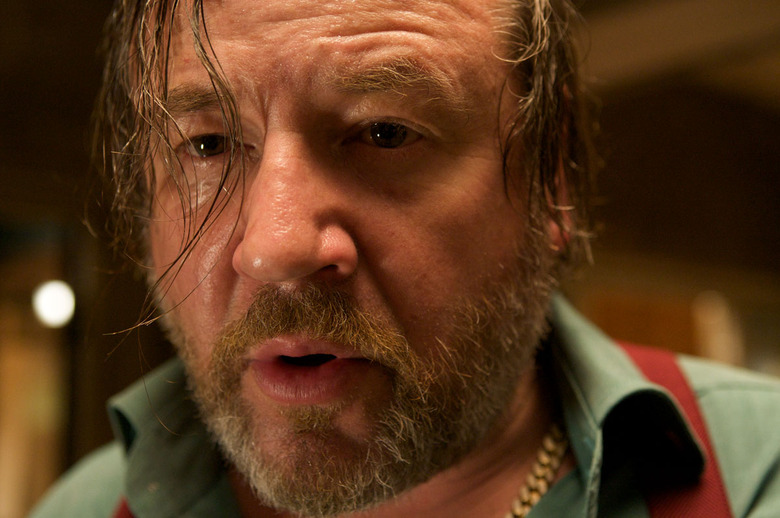 Briefly: It's time to stand up and start a slow golf clap for Universal, director Rupert Sanders, and the producers of Snow White and the Huntsman. In the past 36 hours they've locked up a collection of British actors to rival Tinker, Tailor, Soldier, Spy for pure 'holy s***' entertainment value on the big screen. All are being cast in the roles of dwarfs, who in the film are named after famous Roman figures. The latest to sign on is Ray Winstone, who nearly completes the list.
So, the quick recap of the actors and their roles, with a bit of new clarification: Ian McShane is Caesar, the eldest. Stephen Graham is Nero, the angry one. Eddie Izzard is Tiberius, the biggest and burliest. Bob Hoskins is the blind Constantine. Toby Jones is the timid Claudius. And Ray Winstone and Eddie Marsan are the twins Trajan and Hadrian.
And while THR says that Ray Winstone completes the casting, drafts of the script I've seen also feature the young dwarf Gus, and we don't yet have an actor for him. Shooting is set to start in August, and the film will be released on June 1, 2012.