'Brave' Teaser Poster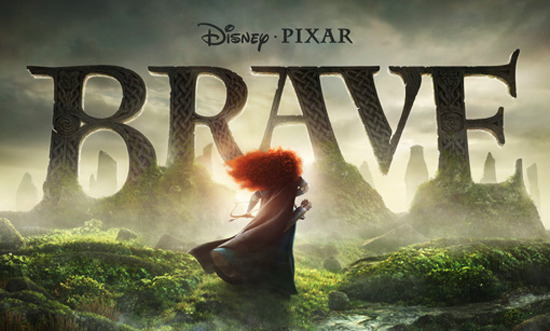 This might not be Pixar's best week, with Cars 2 premiering to generally unfavorable reviews. (Germain was more charitable to it than others, but still said "it places near the bottom of [Pixar's] impressive list.")
But with Cars 2 comes a teaser trailer for Brave, the film the studio will release next June. That teaser may not appear online for a bit, but a teaser poster has been spotted in the wild for Brave as well, and you can see it in full after the fold.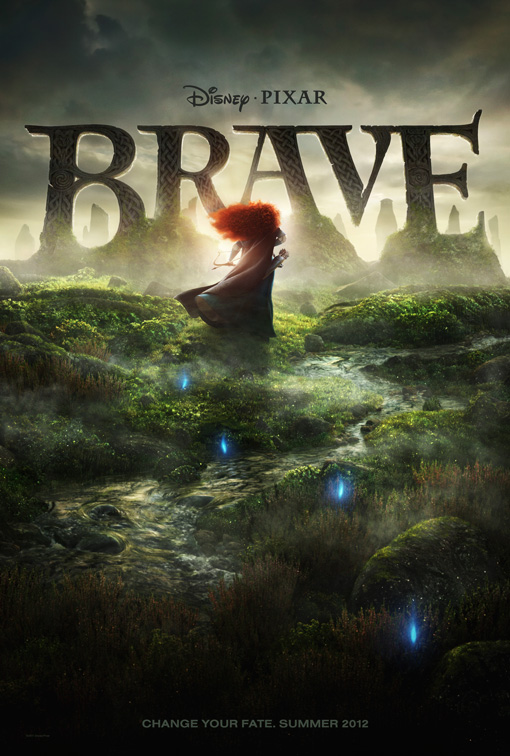 Brave director Mark Andrews said of the teaser trailer,
What we want to get across [with the teaser] is that this story has some darker elements... Not to frighten off our Pixar fans — we'll still have all the comedy and the great characters. But we get a little bit more intense here.
Here's the synopsis:
Set in the mystical Scottish Highlands, Brave stars Kelly Macdonald as Merida, the princess of a kingdom ruled by King Fergus (Billy Connolly) and Queen Elinor (Emma Thompson). An unruly daughter and an accomplished archer, Merida one day defies a sacred custom of the land and inadvertently brings turmoil to the kingdom. In an attempt to set things right, Merida seeks out an eccentric old Wise Woman (Julie Walters) and is granted an ill-fated wish. Also figuring into Merida's quest — and serving as comic relief — are the kingdom's three lords: the enormous Lord MacGuffin (Kevin McKidd), the surly Lord Macintosh (Craig Ferguson), and the disagreeable Lord Dingwall (Robbie Coltrane).
[via UpcomingPixar and EW]