'Real Steel' Japanese Trailer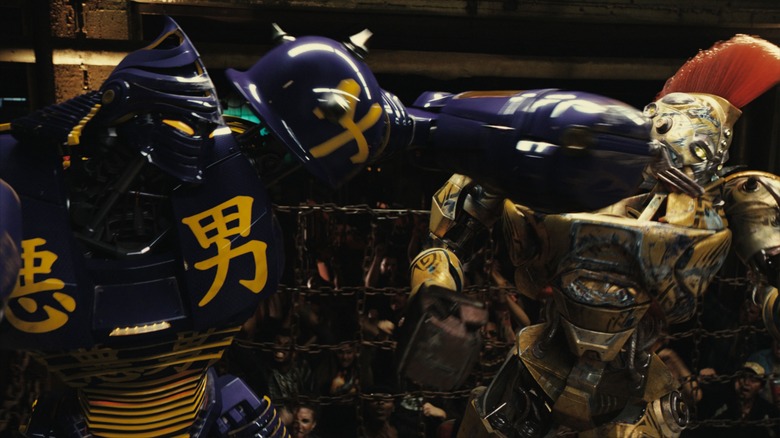 Leave it to Japan to deliver a trailer for the robot boxing movie Real Steel that is full of new footage. Shawn Levy directs Hugh Jackman as a washed-up boxer who 'coaches' giant mechanical boxers. Given custody of his son (Dakota Goyo) he has to face up to his responsibilities as a father, all while building up a new robot that can win, Rocky-style, in the ring. Check out the Japanese trailer for the October 7 release after the break.
Evangeline Lilly, Kevin Durand, and Anthony Mackie co-star in the film.
A gritty, white-knuckle, action ride set in the near-future, where the sport of boxing has gone hi-tech, "Real Steel" stars Hugh Jackman as Charlie Kenton, a washed-up fighter who lost his chance at a title when 2000-pound, 8-foot-tall steel robots took over the ring. Now nothing but a small-time promoter, Charlie earns just enough money piecing together low-end bots from scrap metal to get from one underground boxing venue to the next. When Charlie hits rock bottom, he reluctantly teams up with his estranged son Max (Dakota Goyo) to build and train a championship contender. As the stakes in the brutal, no-holds-barred arena are raised, Charlie and Max, against all odds, get one last shot at a comeback. "Real Steel" is directed by Shawn Levy ("Night at the Museum" franchise and "Date Night").