Jamie Foxx Is Quentin Tarantino's 'Django' [Updated]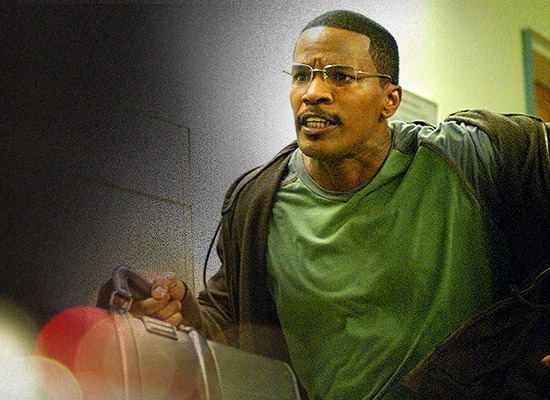 We don't have full confirmation from Quentin Tarantino or The Weinstein Company, but at this point it looks like Jamie Foxx will play the lead in Quentin Tarantino's new film Django Unchained, which he'll shoot in the next few months.
UPDATE: Variety and other outlets confirm the casting. Variety also says that Kerry Washington is one of several actresses to meet about the role of Django's wife Broomhilda.
Will Smith was called the early favorite for the gig, but he has evidently passed on the project. (Some theorize that his choice to avoid has less to do with the material and more with the Scientology jabs that may be in another Weinstein project, Paul Thomas Anderson's The Master.)
Idris Elba was said to be another big potential choice, but he has elected to do Guillermo Del Toro's film Pacific Rim, where he'll play a part that was developed for Tom Cruise. So, after he started to look like the new top choice not long ago, Jamie Foxx is apparently the man to be the freed slave Django. With the German dentist turned bounty hunter Dr. King Schultz (Christoph Waltz), he kills white slave-runners and then tries to free his wife Broomhilda (not yet cast) from bigshot slaver Calvin Candie (Leonardo DiCaprio).
This sorta-confirmation of Jamie Foxx's casting comes from Jeff Goldsmith, who has been on the money with other Django Unchained news so far. He tweeted, "Will Smith is out! Inside sources tell me that Tarantino has chosen Oscar winner @iamjamiefoxx to play Django!"