Casting Bits: Jason Momoa Cast In Untitled Walter Hill Project, Riki Lindhome Joins 'Fun Size', 'The Walking Dead' Gets A New Survivor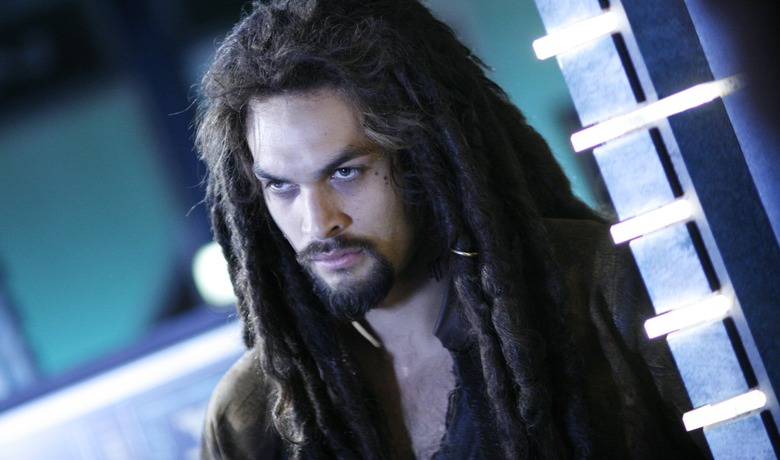 That Walter Hill project formerly known as Headshot still doesn't have a title, but its cast is filling up quickly. Yesterday, we reported that Fairly Legal's Sarah Shahi had signed on to play Sylvester Stallone's daughter, and today there's news that Jason Momoa has been added as the villainous Keegan. Momoa was most recently seen in Game of Thrones as Khal Drogo, and will next appear in Conan the Barbarian, opening August 19.
Adapted from Matz and Colin Wilson's graphic novel Bullet to the Head, the film follows a New Orleans hitman (Stallone) and an NYPD detective who come together after their respective partners are murdered in order to launch "a high-stakes investigation that leads from the dingy back alleys of New Orleans all the way to the power corridors of Washington, D.C." Production on the project is scheduled to begin this month in Louisiana. [Latino Review]
After the jump, Riki Lindhome boards Josh Schwartz' Fun Size, and casting announcements begin for Season 2 of The Walking Dead.
Lindhome isn't a huge star, but she's one of those actors whose faces you probably recognize from a bunch of random roles. I know her as Sheldon's groupie from The Big Bang Theory and the bereaved Dandy Lion model from Pushing Daisies; her other credits include small roles in Gilmore Girls, Buffy the Vampire Slayer, Criminal Minds, and House. She is also one-half of the comedy-folk duo Garfunkel and Oates, with actress Kate Micucci. [Variety]
With just a few months to go until the second season premiere, AMC's The Walking Dead has begun casting for some new characters. The first newcomer announced is Pruitt Taylor Vince, who'll be playing the part of "easygoing but racist" Otis. Otis and his girlfriend Patricia reside on Hershel's Farm, where they sought refuge after zombies overtook their suburban neighborhood. They meet Rick Grimes (Andrew Lincoln) and company when they head there after leaving Atlanta at the end of the first season. Assuming the show follows the comic books, we can expect Rick and Otis' first meeting to be much less than friendly.
Vince has appeared in recurring roles on the series Murder One, Deadwood, and more recently, The Mentalist. He's had big-screen experience as well, with roles in Monster, L.A. Confidential, and many others. [TV Over Mind]