Jason Keller Writing 'The Passage' For Director Matt Reeves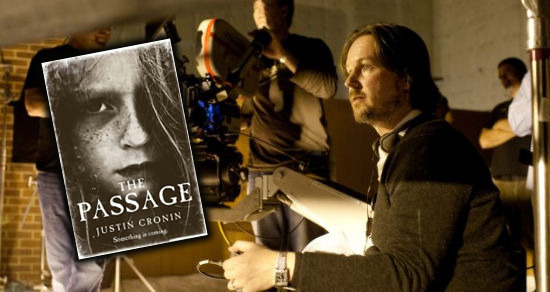 We may receive a commission on purchases made from links.
Recently Matt Reeves, director of Cloverfield and Let Me In, was linked to the adaptation of Justin Cronin's zombie apocalypse novel The Passage. Previously developed by Ridley Scott and screenwriter John Logan, the movie is now going to get a new script revision at the hands of Jason Keller. (Writer of Machine Gun Preacher, and the Snow White project at Relativity.)
THR has the news, but doesn't specify whether this is a page-one rewrite or one that will jump off from the work done by John Logan for Ridley Scott.
From previous coverage, here's info and a useful quote from the author about the book:
When a secret project to create a super-soldier backfires, a virus leads to a plague of vampiric revenants that wipes out most of the population. One of the few bands of survivors is the Colony, a FEMA-established island of safety bunkered behind massive banks of lights that repel the virals, or dracs—but a small group realizes that the aging technological defenses will soon fail. When members of the Colony find a young girl, Amy, living outside their enclave, they realize that Amy shares the virals' agelessness, but not the virals' mindless hunger, and they embark on a search to find answers to her condition.
An Amazon interview with Justin Cronin provides this cryptic explanation of the novel's title:
A passage is a transition from one state or condition to another. The world itself makes such a transition in the book. So do all the characters—as characters in a novel must. The title is also a reference to the soul's passage from life to death, and whatever lies in that unknown realm. Time and time again I've heard it, and in my own life, witnessed it: people at the end of life want to go home.
Matt Reeves is also signed to direct a new film based on the story 8 O'Clock in the Morning, which was once turned into the John Carpenter film They Live, but we don't know which of the two projects will go forward first.