Woody Allen Finalizes 'The Bop Decameron' Cast: Alec Baldwin, Penelope Cruz, Jesse Eisenberg, Ellen Page And More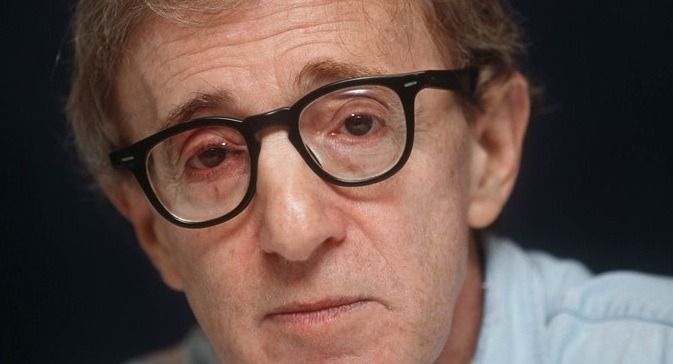 Coming off Midnight in Paris, his biggest financial success in decades, Woody Allen is ready to shoot his 2012 film. It's called The Bop Decameron and he's just finalized the very impressive cast, many of which we were already aware of. The most exciting news is the confirmation that Allen himself will return to the screen after a few films off (his last one was 2006's Scoop). He'll star along with Alec Baldwin, Roberto Benigni, Penélope Cruz, Judy Davis, Jesse Eisenberg, Greta Gerwig and Ellen Page. It'll start filming in Rome next month. No word on the plot, as Allen likes to keep those under wraps, but we try and decipher the title and announce more cast members after the jump.
Here's the press release:
Woody Allen announced today the full cast for "The Bop Decameron," his latest film in pre-production. Starring, in alphabetical order, are: Woody Allen, Alec Baldwin, Roberto Benigni, Penélope Cruz, Judy Davis, Jesse Eisenberg, Greta Gerwig and Ellen Page. Co-stars include Antonio Albanese, Fabio Armiliata, Alessandra Mastronardi, Ornella Muti, Flavio Parenti, Alison Pill, Riccardo Scamarcio and Alessandro Tiberi.
"The Bop Decameron" is a Gravier Productions film produced by Letty Aronson and Stephen Tenenbaum. This is Allen's first film to be financed by the Italian production and distribution company, Medusa Film. "The Bop Decameron" begins production on July 11 and marks Allen's first time shooting in Rome. His latest film, "Midnight in Paris," is currently playing in theaters.
No clues there. Allen recently called the film ""a comic picture, an out-and-out comedy" but that's no help either. The only thing we have to go on is the title. "Decameron" could mean many things but the most famous is a collection of 100 stories by Giovanni Boccaccio that mostly center on various types of love. Allen could be doing a vignette movie to borrow that structure. But what about "Bop?" Again, a million different definitions but knowing Allen, it probably refers to the form of jazz named "Bebop." Those two thoughts – jazz and tales of love – seem to go together in an Allen kind of way. What do you think? And what do you think of this cast?