Casting Bits: 'Animal Kingdom' Star Ben Mendelsohn In 'The Place Beyond The Pines', Toby Hemingway And Josh Pence In 'The Silent Thief', Nia Vardalos In 'American Girl' Movie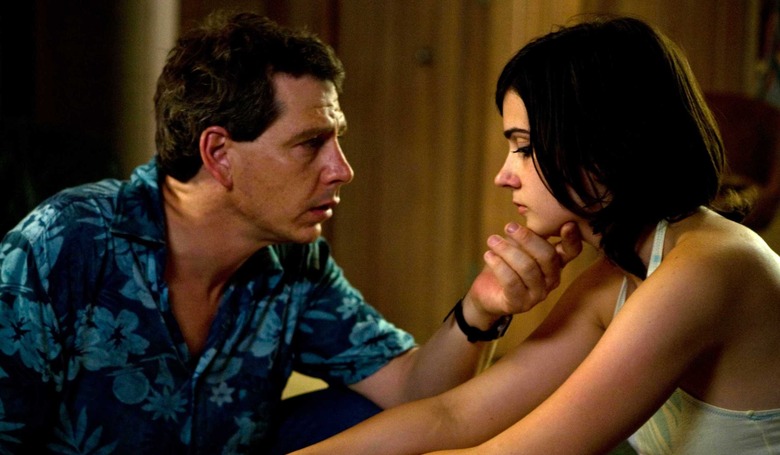 Derek Cianfrance's been collecting quite a solid cast for his next project, the "Deer Hunter meets The Godfather" crime drama The Place Beyond the Pines. Ryan Gosling, Bradley Cooper, and Eva Mendes are already on board, with Greta Gerwig circling another part. Now the latest addition to his cast is Aussie actor Ben Mendelsohn, who along with Joel Edgerton and Jacki Weaver has been enjoying a nice (and well-deserved) career boost from the success of last year's Animal Kingdom.
The Place Beyond the Pines focuses on a multi-generational feud sparked by an encounter between Gosling's character, a pro motorcycle rider who turns to bank robbing to support his family, and Cooper's character, a cop. Mendes will co-star as Gosling's love interest, while Gerwig is up for the role of Cooper's wife. Mendelsohn is in negotiations to play Robin Van Der Zee, a mechanic who pulls Gosling into his bank robbery operation. After watching his terrifying, riveting turn as Hawaiian-shirted uncle Pope in Animal Kingdom, I can't wait to see what he'll do with this part.
The Place Beyond the Pines will begin shooting July 25th in Schenectady, NY. [Variety]
After the jump, new parts for Josh Pence (again), Toby Hemingway, and Nia Vardalos.
Nia Vardalos has signed on to play the mother of Jade Pettyjohn (United States of Tara) in a new American Girl film, produced by Debra Martin Chase (The Princess Diaries, The Sisterhood of the Traveling Pants). First introduced in the '80s, the American Girl line of dolls and books portrays ten-year-old girls from a various periods in American history. American Girl, which is currently owned by Mattel, began putting out direct-to-DVD movies based on the characters in 2003, but has only had one theatrical film release to date — 2008's Kit Kittredge: An American Girl, starring Abigail Breslin.
No plot details about the new film have been revealed at this time. However, based on my own knowledge of the series and the process of elimination, my best guess is that the film will be based on the character of Rebecca Rubin, a Russian-Jewish girl living in 1910s New York City. Production on the project will start mid-July in Vardalos' hometown of Winnipeg. [The Hollywood Reporter]