Anton Corbijn To Direct 'A Most Wanted Man'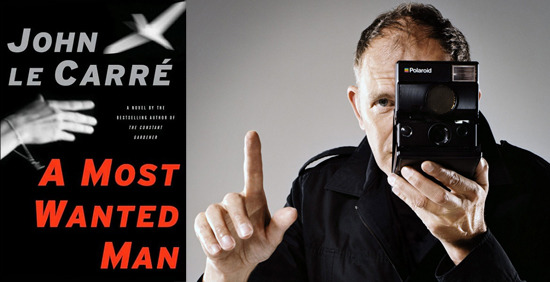 Anton Corbijn made his feature debut with the Joy Division biopic Control, and last year released a very solid sophomore turn, The American. While promoting that film he didn't sound very optimistic about making more films, saying that his third would probably be his last. Hopefully that won't actually be the case. One way or another, it looks like that third film will be an adaptation of A Most Wanted Man, from novelist John le Carré, rather than the film built around actor and composer Herbert Grönemeyer,as previously teased.THR announces that the adaptation of the 2008 novel will be shot primarily in Hamburg, working from a script by Andrew Bovell (Edge of Darkness). Here's the recal of the novel:
When boxer Melik Oktay and his mother, both Turkish Muslims living in Hamburg, take in a street person calling himself Issa, they set off a chain of events implicating intelligence agencies from three countries. Issa, who claims to be a Muslim medical student, is, in fact, a wanted terrorist and the son of Grigori Karpov, a Red Army colonel whose considerable assets are concealed in a mysterious portfolio at a Hamburg bank. Tommy Brue, a stereotypical flawed everyman caught up in the machinations of spies and counterspies, enters the plot when Issa's attorney seeks to claim these assets.
Both Control and The American were relatively simple movies from a narrative perspective — a few characters, with fairly straightforward action, even if the method of showing the action wasn't quite straightforward. From a plot standpoint, this one sounds a lot more complex. I wasn't wildly impressed with the way complexities were handled in the Edge of Darkness remake script, but I don't know if that can be laid at the feet of Andrew Bovell or not, so I can't predict whether this script will work or not. Still, after The American I'm ready to see what Anton Corbijn wants to make next.
Before John le Carré fans get a chance to see this adaptation, they'll get a look at the new version of his much older story Tinker, Tailor, Soldier, Spy, which Tomas Alfredson (Let the Right One In) directed with Gary Oldman, Colin Firth, Tom hardy, Benedict Cumberbatch and many more talented actors appearing.