Casting Bits: Zoe Saldana In Talks For 'Infinitely Polar Bear', Xavier Samuel And Myles Pollard Join Sam Worthington In 'Drift', Jodelle Ferland And Alex Borstein Join 'ParaNorman'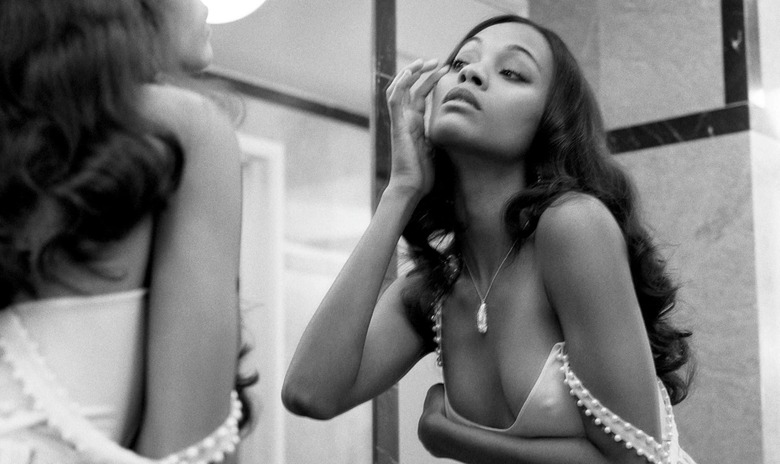 Zoe Saldana is in talks to join Mark Ruffalo in Infinitely Polar Bear, the directorial debut of screenwriter Maya Forbes. The drama follows a bipolar man (Ruffalo) and his long-suffering wife (Saldana). When the husband goes off his meds, he finds his life deteriorating along with his psychological condition. As he loses his job and his mind, his wife returns to work and then eventually moves out, leaving him to take care of their children.
The film is being produced by J.J. Abrams, who previously worked with Saldana on Star Trek, and financed by Megan Ellison, who executive produced True Grit. Shooting for Infinitely Polar Bear will take place in September, just before Saldana is scheduled to reprise her role as Uhura in the Star Trek sequel. [Vulture]
After the jump, Xavier Samuel and Myles Pollard board Drift, and ParaNorman adds to its voice cast.
Xavier Samuel (Twilight: Eclipse) and Myles Pollard (X-Men Origins: Wolverine) are set to star in Morgan O'Neill and Ben Nott's surfing drama Drift, opposite previously announced star Sam Worthington. Based on a true story, the '70s-set film centers around two Australian brothers who follow their passion for the sport to start a successful surf-wear business. Samuel will star as one of the brothers, Jimmy Fisher; Pollard, who is also producing, will presumably be the other brother. Worthington is set to play JB, a photographer who plays a role in the Fishers' success. Drift will begin shooting in Western Australia at the start of August, for a 2012 release. [The Hollywood Reporter, The Playlist]
The voice cast of Sam Fell and Chris Butler's animated comedy-thriller ParaNorman continues to expand, with the recent additions of Jodelle Ferland (Twilight: Eclipse, Silent Hill), Alex Borstein (Family Guy) and Tucker Albrizzi (I Am Number Four). Butler's original script tells the tale of an unusual boy named Norman (Kodi Smit-McPhee), who can communicate with the dead. When his hometown is attacked by zombies, he must use his gift to help break an ancient curse and save the town. Casey Affleck, Tempestt Bledsoe, Jeff Garlin, John Goodman, Bernard Hill, Anna Kendrick, Leslie Mann, Christopher Mintz-Plasse and Tony and Elaine Stritch are also set to lend their voices to the project, while composer Jon Brion will provide the score. [Bloody Disgusting]