Michael Chabon To Write Disney's 'Magic Kingdom;' Director Jon Favreau Talks Research And Tone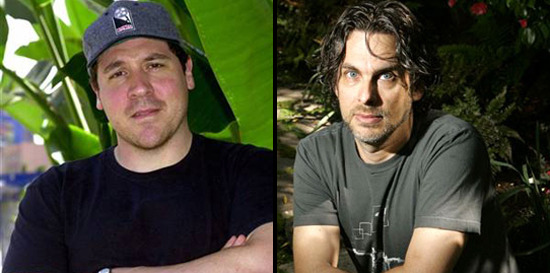 Michael Chabon has now officially been tasked with bringing Disneyland to life in the upcoming Jon Favreau-directed film Magic Kingdom. A few months ago, it was rumored that Chabon, the author of The Amazing Adventures of Kavalier & Clay and screenwriter of Spider-Man 2 and the upcoming John Carter, would be writing the film, described as Night at the Museum set at Disneyland. Now those rumors have proven to be true. Chabon will write, Favreau will direct and work is already well underway. After the jump, read more about Magic Kingdom including Favreau's thoughts on the responsibility of dramatizing the Disney characters, the film's tone and some late night trips he's been taking in preparation.The Hollywood Reporter broke the news of Chabon's deal finally closing and said that the film will be set both at Disneyland but, also, "may even be connected to other parks worldwide." The plot thickens.
In recent weeks, as the deal was being closed, the Hollywood Reporter says that Chabon has been spending time with Favreau at the park. What exactly does that mean? Well, at last week's Los Angeles Times Hero Complex Film Festival, Favreau shined a little light.
First off, Favreau spoke about the responsibility of tackling something as iconic as Disney.
To get to speak for the canon of [Marvel, with the Iron Man movies] and adopted as part of it is a really fun cultural thing. And even more so as I do my research on Disney because people are so connected to all of these archetypes and in our society, the commonality in our melting pot tends to be the secular aspect of our society. Somehow the Disney characters and what we grew up with, whether going to the parks or watching the movies, our generation, our parents, our grandparents, all have felt the same emotions and grown up with those characters and so to have the opportunity [is amazing.]
And here's what they've been doing at the park. Disney fans,  you may want to sit down:
I've been hanging out with the Imagineers, especially Tony Baxter who is the main dude whose been there for decades. They called up and said 'Do you want to go on the after dark tour?' And they said, 'Where do you want to go? We don't close till midnight so why don't we have dinner at the Blue Bayou or Club 33,' I said 'Blue Bayou is fine,' and then we'll wait until the park closes, we'll hang out at Walt's apartment over the fire station. It's untouched and the baby bottles are still there, pictures of him and his wife are there and it's over the lookout and you see down into the park. And then when it closed they say 'Okay, where do you want to go?' 'I don't know, Pirates?' 'Okay Pirates.' They open up Pirates [of the Caribbean] and there you are walking behind the sets and over the bridges and The Haunted Mansion? All the things I grew up saying 'How did they do that?' And now I'm looking at the way they do it.
And by going on trips like that, Favreau is beginning to realize what making a Disney movie about Disney is going to mean.
It just touches things in me and that all, again, it's always about emotion and what's charged for people in a good way where you can be respectful of it but not overly reverent of it. Pixar does a really good job, Toy Story does a really good job of finding that tone and to me, on these big movies, it's all about tone. That's my only gig as a director is to make sure the tone's right....As a director your only true responsibility is coordinating it and making it have the proper tone and personality and so when you see something that really inspires you, it allows you to obsess on something for two years, which is how long these movies take. You have to find something that just really floats your boat and it gets you excited. At least where I'm at now, I haven't had to compromise yet in my career as far as far as the material I've chosen. I don't always know what I'm getting myself into but I always start off with feeling extremely bullish on the whole situation. And this one, it gets me excited that I can do something I've never done before. And also, I've got three kids and just to connect with something that joins all generations of my family, at this point in my life, is really really exciting and compelling.
How awesome does that sound? Not only his trip but his reverence and passion for the project.
As for Chabon, he's is something of Disney's go-to screenwriter at the moment. He worked on Snow and the Seven, their competing action themed retelling of Snow White and the Seven Dwarves, wrote Andrew Stanton's John Carter and is even apparently penning the book for a Dumbo themed Broadway play.
Do those quotes, plus Chabon, inspire additional confidence in this film?