Paul Thomas Anderson's Latest Once Again 'The Master,' Adds Josh Close And Fiona Dourif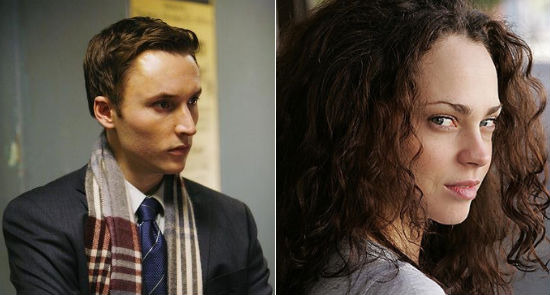 After all that nonsense calling Paul Thomas Anderson's new film the "Untitled Paul Thomas Anderson Religious Film" it seems he's gone back to his original title, The Master. Good choice. The film focuses on a man (Philip Seymour Hoffman) who returns from World War II and begins his own belief system. Anderson has also added Josh Close (Diary of the Dead, The Pacific) and Fiona Dourif (The Messenger, True Blood) to the cast.
Variety broke this latest news on the film. Close will play one of the main character's "leading disciples" but they weren't sure who Dourif (the daughter of One Flew Over the Cuckoo's Nest and Lord of the Rings actor Brad Dourif) would be playing.
Anderson, who hasn't directed a film since 2007's Oscar-winner There Will Be Blood, has put together a stellar cast for The Master. Philip Seymour Hoffman is the lead character, reported named Lancaster Dodd, Amy Adams is his wife and Joaquin Phoenix is Freddie Sutton, his right hand man. It also stars Jesse Plemons, Laura Dern, David Warshofsky, Lena Endre and Madisen Beaty.
The Master is about "a man who returns after witnessing the horrors of WWII and tries to rediscover who he is in post-war America. He creates a belief system, something that catches on with other lost souls." While producers are trying to steer away people from saying the film is about Scientology, it's obviously influenced by the roots of that belief system.
The writer and director of Hard Eight, Boogie Nights, Magnolia, Punch Drunk Love and There Will Be Blood is currently shooting the film in northern California. The Weinstein Company will release the film and though no release date has been set, one would guess next Winter is likely.