'Transformers: Dark Of The Moon' Music Video Trailer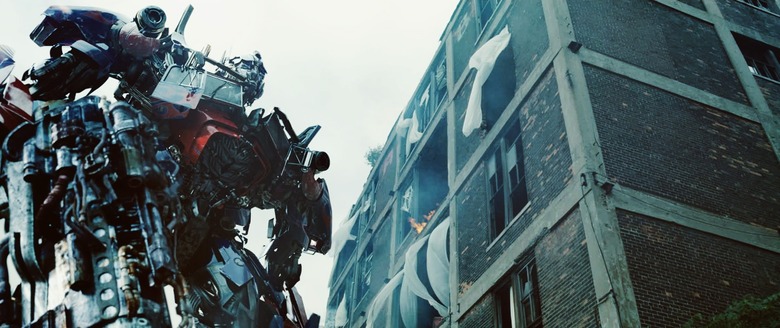 I wouldn't normally recommend watching a Linkin Park music video but... you should check out the video for the band's single "Iridescent". The video features a bunch of new footage from Transformers: Dark of the Moon. It is almost like a new one and a half minute trailer released in the form of a clip-package music video.
Official Information:
"TRANSFORMERS: DARK OF THE MOON"
Executive Producers Steven Spielberg Michael Bay, Brian Goldner Mark Vahradian
Produced by Don Murphy & Tom DeSanto Lorenzo di Bonaventura Ian Bryce
Based on Hasbro's Transformers™ Action Figures
Written by Ehren Kruger
Directed by Michael Bay
Cast: Shia LaBeouf, John Turturro, Josh Duhamel, Tyrese Gibson, Rosie Huntington-Whiteley, Patrick Dempsey, Kevin Dunn, with John Malkovich and Frances McDormand
Synopsis: Shia LaBeouf returns as Sam Witwicky in Transformers:  Dark of the Moon.   When a mysterious event from Earth's past erupts into the present day it threatens to bring a war to Earth so big that the Transformers alone will not be able to save us.