Page 2: Toy Story, Chuck Klosterman, Robocop, Transformers 3, Game Of Thrones, Cars 2, Indiana Jones, Muppets, Rob Zombie, Star Wars, Simon Pegg, Cowboys & Aliens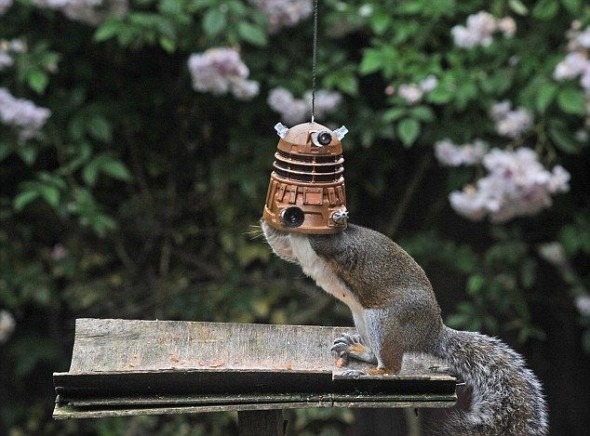 "Doctor Who Dalek Feeder Creates Terrifying Mutant Squirrels"
What is Page 2? Page 2 is a compilation of stories and news tidbits, which for whatever reason, didn't make the front page of /Film. After the jump we've included 46 different items, fun images, videos, casting tidbits, articles of interest and more. It's like a mystery grab bag of movie web related goodness. If you have any interesting items that we might've missed that you think should go in /Film's Page 2 – email us!
Millennium Entertainment has acquired U.S. rights to Puncture which stars Chris Evans.
Director Mike Mills' video blog from Beginners LA premiere features dog tricks and fire trucks.
Simon Pegg was asked to explain to Slate his thoughts on why Star Wars prequels just didn't measure up to the original trilogy:
Slate: You do end the chapter about your Star Wars disappointment on a happy note, when you describe meeting George Lucas, and he tells you, "Just don't suddenly find yourself making the same film you made thirty years ago." It's like he is admitting he knew the prequels weren't up to snuff.
Pegg: And also the idea that it happened because he doesn't trust anybody, by the sounds of it. That's my take on it. That back in the day, he was forced to collaborate, whereas when he was a superrich walking studio, he could just make all these decisions without deferring to anyone. And that's when it all went wrong. Not because he's not smart, but because it's just better to collaborate. I dread the day that my friends stop saying, "Wait a minute, that's bad!"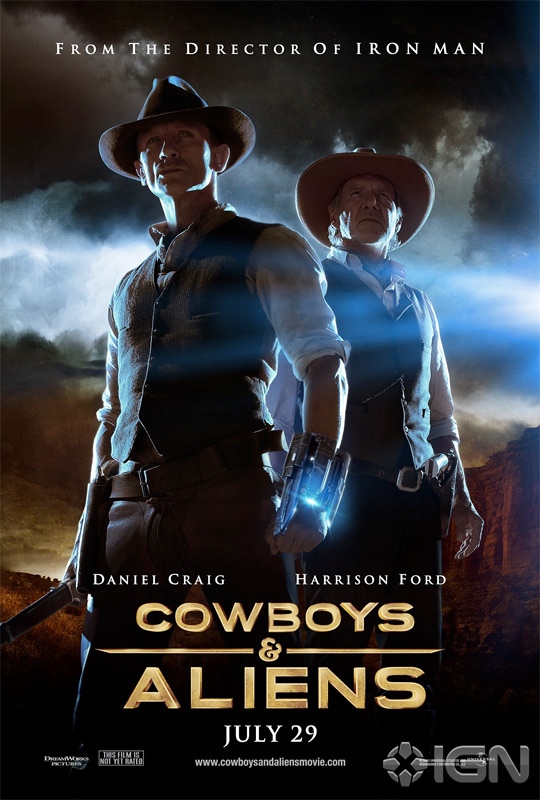 Universal Pictures has released a new poster for Cowboys & Aliens.
Chuck Klosterman wrote a great article for Grantland titled "Are Spoilers Flipping the Script? Why screenwriters might be untwisting their endings". Here is an excerpt:
"Creative people worry about every aspect of their work. They worry about their audience, they worry about perception and interpretation, and they worry about all the things they can't control. That's especially true for creative people within commercial idioms, since so much of their cultural value is defined by other people. So how could spoiler culture not change the way screenwriters create movies? Who would risk such a major investment of time and emotion if they knew one random leak could obliterate everything? Would anyone plan a surprise party if they knew there was a 98 percent likelihood that no one would be surprised? Perhaps M. Night Shyamalan. But that party might end a little early."
Watch the gag reel for Bad Teacher.
/Film reader Zach Rymer gives a sportswriter's take on the Moneyball trailer.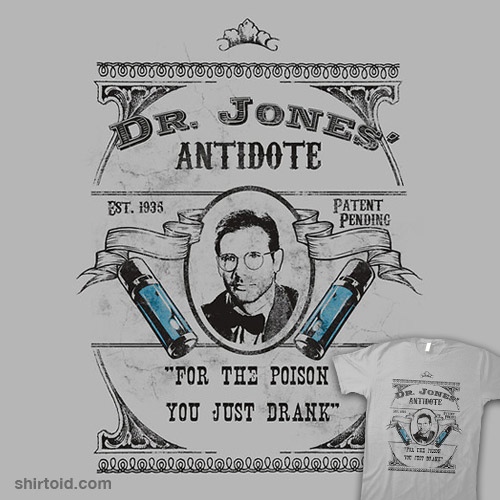 This Indiana Jones-inspired Dr. Jones' Antidote t-shirt is on sale on RedBubble.
Elvis Mitchell has been hired by Film Independent and LACMA to produce the new program at the county museum.
Due to the amount of graphics and images included in Page 2, we have to split this post over a BUNCH of pages. Click the link above to continue the second page of Page 2.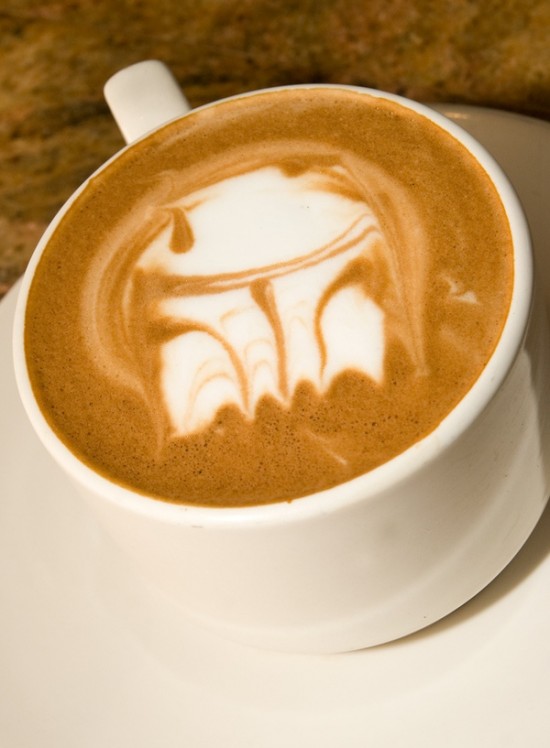 Boba Fett coffee.
Movies.com lists 8 Great Superhero Girlfriends.
Watch director Joe Lynch's "Pop Your InnerSpace" which is explained as "...What happens at 1am when Final Cut is still open. "
The Movie Pool lists 6 Movie Sequels That Would Have Benefited From a Monkey.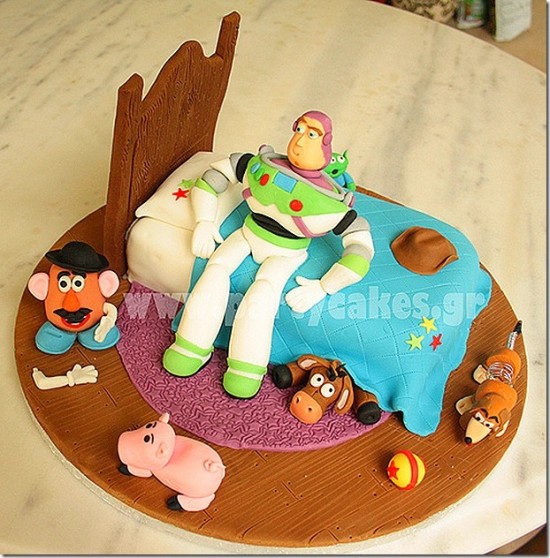 Toy Story cake.
A secretive Nick Broomfield documentary about Sarah Palin is nearly complete.
Watch a safe for work trailer for Spider-Man: A XXX Parody.
Netflix streaming customers are dropping Pay-TV at double the rate from last year.
[No photo]
Perez has published some new set photos of Sacha Baron Cohen in The Dictator.AM lists 10 Criminally Overlooked Movies You Should See Now.
Due to the amount of graphics and images included in Page 2, we have to split this post over a BUNCH of pages. Click the link above to continue the third page of Page 2.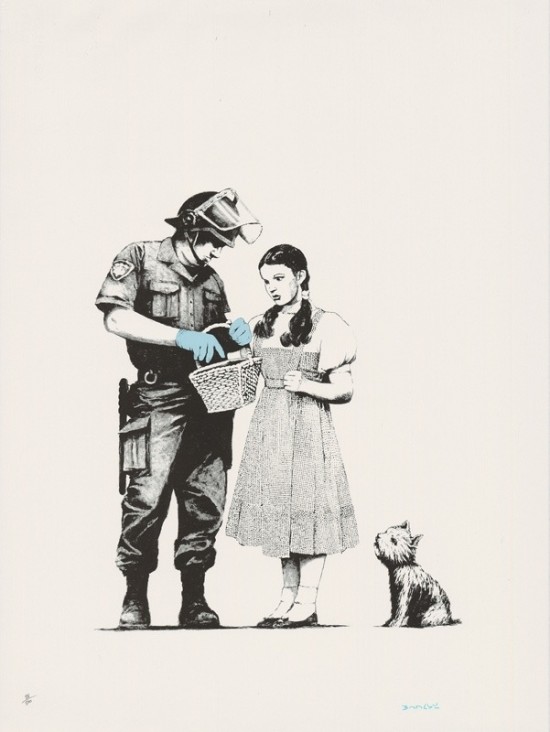 I love the Banksy print titled "Stop and Search" which features The Wizard of Oz's Dorothy getting searched by the police as toto looks on.
TheShiznit lists 50 Muppets and their real-life acting counterparts.
Listen to the 8 bit remix of the Game of Thrones theme song.
The New York Times pans the New York Times documentary Page One.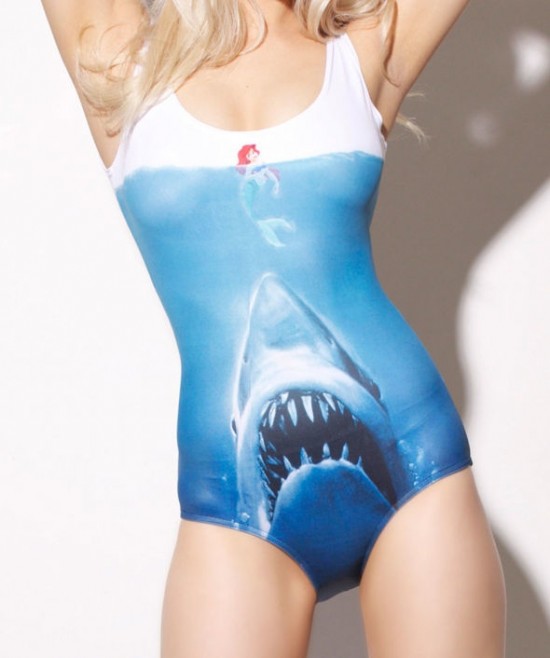 Check out this Jaws/Little Mermaid mash-up swimsuit.
The Alamo Drafthouse is bringing their Rolling Roadshow to the Days Inn-Hillsboro sleepover on July 9th for an added Bottle Rocket screening.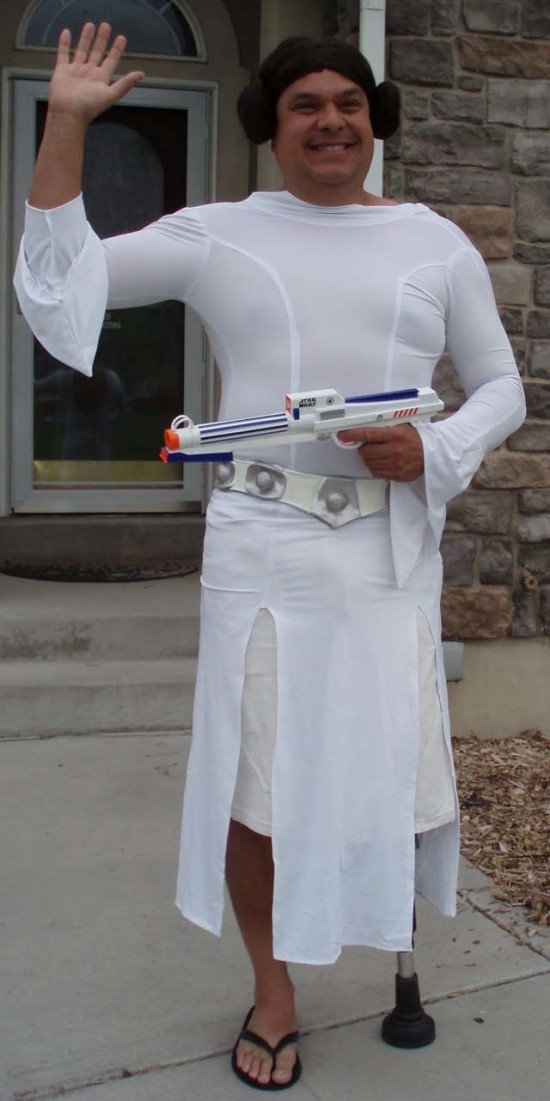 Stay at home dad Dale Price dressed up in costume and waved goodbye to his son Rain's school bus .every morning. He documented the 170 different costumes in photos.
BadassDigest wonders if the time for a World War Z movie has passed.
Watch a clip from Cars 2 featuring Mater unknowingly eating spicy food.
The U.S. Senate Judiciary Committee approved a bill to make illegal streaming a Felony.
Due to the amount of graphics and images included in Page 2, we have to split this post over a BUNCH of pages. Click the link above to continue the fourth page of Page 2.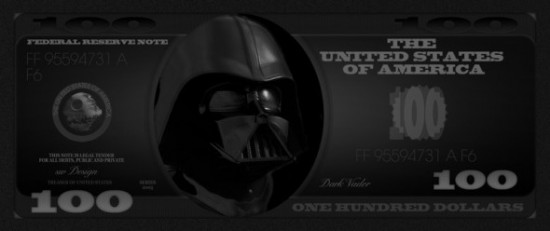 What does galactic empire currency look like? Maybe something like this?
Brett Ratner is sponsoring a short film contest that will "award the winner a job as a production assistant on an upcoming production. The winner will also receive a couple of nights' accommodation and "invaluable advice" from Ratner, who will work with the P.A. for two days."
Ollie Boyd created this poster for The Adjustment Bureau.
Vulture lists Nine Things That Are Wrong With The Killing — and How to Fix Them for Next Season.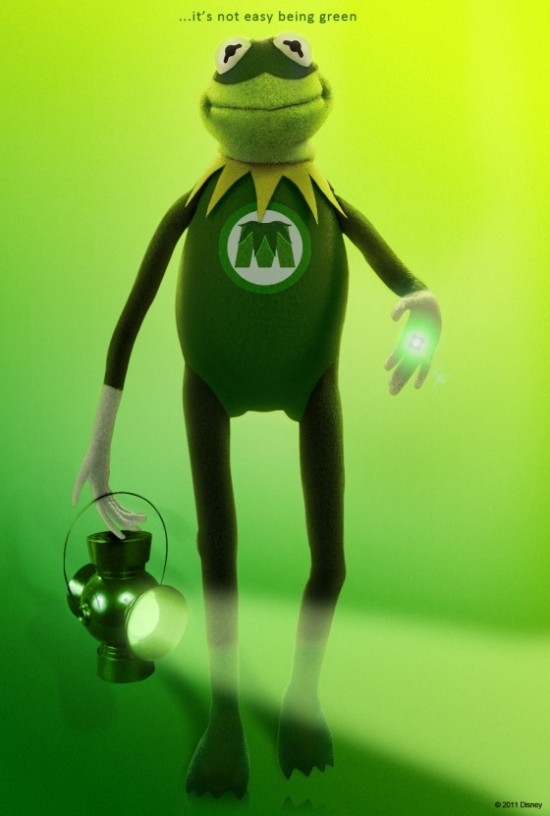 The new Muppets teaser trailer parodied Green Lantern, here is the official poster.
Josh Friedman signed a three year deal to develop television projects for 20th Century Fox TV.
Watch this Woolite advertisement directed by... Rob Zombie? (not a joke)
Lasse Hallstrom will direct the adaptation of the Nicholas Sparks novel Safe Haven.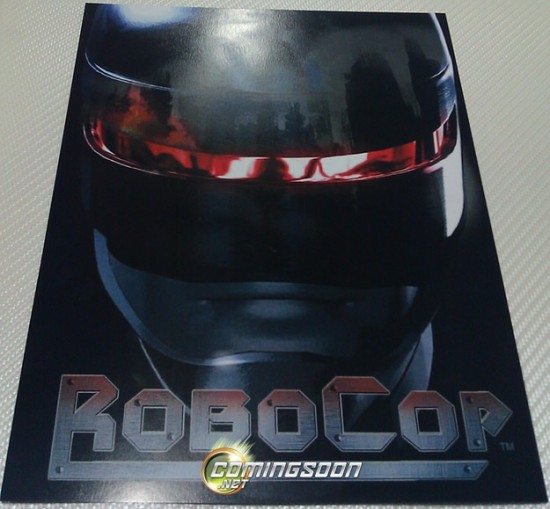 Check out this Robocop reboot sales art on display at the Licensing Expo.Want to attend an exclusive Hollywood film party to celebrate Ti West forthcoming release The Innkeepers?
Due to the amount of graphics and images included in Page 2, we have to split this post over a BUNCH of pages. Click the link above to continue the fifth and final page of Page 2.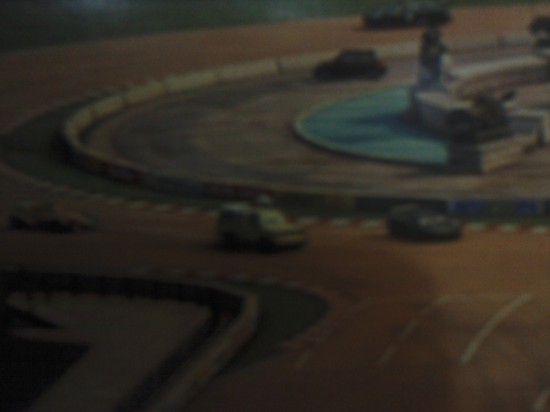 /Film reader Lukas Ridge found the Pizza Planet truck hidden in the poster for Cars 2.
Geek Deal: Best Buy has Breaking Bad Seasons 1 and 2 on Blu-ray for $14.99 each with free store pickup. For in-store purchases, you may use $5 off $14.99 Blu-ray via Printable Coupon making it $10Video: "Film Students Getting Punched in the Face"
Disney Legends have been announced for the D23 awards ceremony.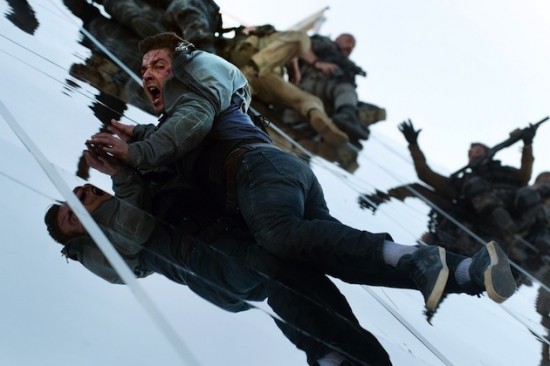 Shia LaBeouf hangs from a falling building in a new photo from Transformers: Dark of the Moon.Steven Soderbergh wants a farewell parade when he retires.