'Harry Potter And The Deathly Hallows Part 2' Trailer #2: The Final Harry Potter Trailer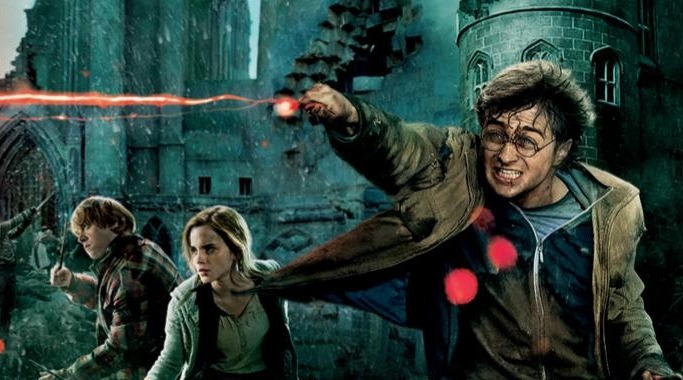 Here's the very final trailer for Harry Potter and the Deathly Hallows Part 2, the last movie in Warner Bros. long-running Harry Potter series. You can see the trailer in front of Green Lantern this weekend, but we've got it online now for your enjoyment. Check it out after the break, but for those who haven't read the books, be aware that some spoilers may be in store.
This trailer plays like a eulogy to the series, a recap of everything that has been on screens in the past episodes, and a great look at the action- and effects-heavy final Battle For Hogwarts that plays out in this final chapter.
Daniel Radcliffe, Rupert Grint and Emma Watson are the stars here, but we see just about everyone, including a couple of characters that those not so familiar with the series might have thought we wouldn't see again. But this trailer really looks like one meant for fans who've been with the series since day one, and want to know if their favorite moments are in the film. And while this is the shortest Potter movie yet, at 130 minutes, it should still have more than enough room for your favorite endgame moment.Apple has the trailer in very lovely HD.Harry Potter and the Deathly Hallows Part 2 opens July 15, 2011 and will be available in 2D, 3D, and 3D IMAX. The film was directed by David Yates, who' started his tenure with the series directing the fifth film, Harry Potter and the Order of the Phoenix. It co-stars Jim Broadbent, Robbie Coltrane, Warwick Davis, Michael Gambon, Ciarán Hinds, John Hurt, Gary Oldman, Maggie Smith, David Thewlis, Emma Thompson, and many, many others.