'Mr. And Mrs. Smith' Screenwriter Polishing Script For 'Ouija'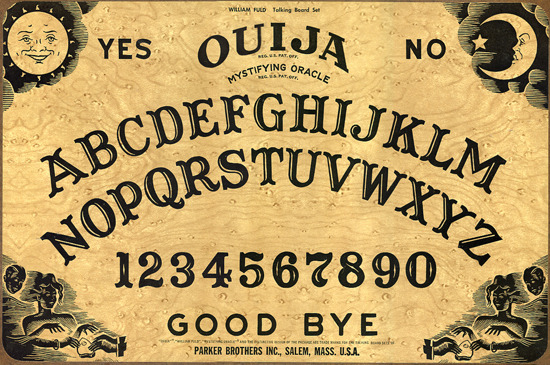 Briefly: Universal and Platinum Dunes continue to develop a movie based on the Ouija board, that supernatural telegraph that is somewhere between a board game and parlor trick. Making a good movie out of Ouija will certainly a hell of a parlor trick, and to help with the process the companies have just hired Simon Kinberg, the guy who wrote Mr. and Mrs. Smith, X-Men: The Last Stand, and co-wrote a draft of Sherlock Holmes. (Not, sadly, the BBC's Sherlock.) He also wrote This Means War, which Ouija director McG just finished.
He'll be polishing the previous draft by Adam Horowitz and Edward Kitsis (Tron Legacy). What happened to the work done by the last reported hire, Evan Spiliotopoulos? Not sure if his work is playing into the new draft going forward. But given that, as the LA Times says, Simon Kinberg's "specialty is big, upscale — and sometimes comedic — action pieces,"this hire makes sense. After all, we'd already heard that Ouija is planned as a family adventure movie with a tone akin to an Indiana Jones movie.