Steven Soderbergh's 'Haywire' Releasing Via Relativity In January 2012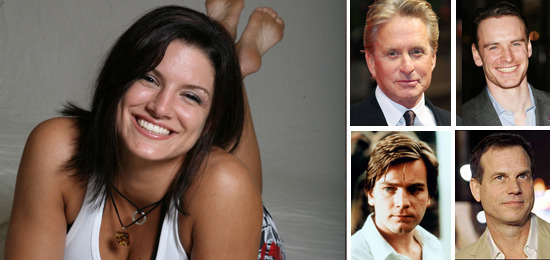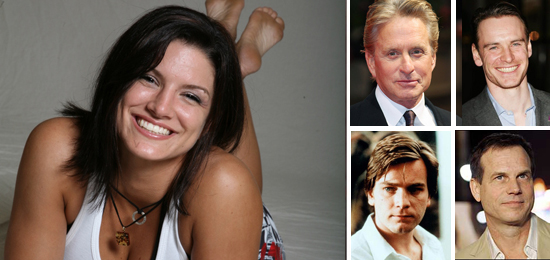 There have been some conflicting, or perhaps we should say contended, reports about when and how Steven Soderbergh's new film Haywire will be released. Relativity financed the film and originally made a deal with Lionsgate to distribute in the US and worldwide, but when Relativity's domestic distribution arm was formed, a long process of bringing the rights back to the company took place. There have been multiple possible release dates reported (January '11, April '11, then August '11) and now the film will go out to the US via Relativity on January 20, 2012. Lionsgate will still distribute in foreign markets.
Here's the official line on Haywire, via a press release from Relativity:
Mixed martial arts (MMA) superstar Gina Carano (American Gladiators) makes her feature film debut, starring and performing her own high-adrenaline stunts. The film's talented cast also includes Channing Tatum (GI Joe: Rise of the Cobra), Ewan McGregor (The Ghost Writer), Michael Fassbender (X-Men: First Class), Antonio Banderas (Desperado), Bill Paxton (Titanic), Michael Douglas (Wall Street: Money Never Sleeps) and Michael Angarano (Almost Famous).
In Haywire, an electrifying tale of espionage and betrayal, a female covert ops specialist (Carano), who works in the deadly world of international operatives, strikes back after discovering she's been double-crossed by someone close to her in the agency. The film is produced by Gregory Jacobs (Ocean's Trilogy) and written by Lem Dobbs (The Limey).
Marc Forster's Machine Gun Preacher also just made the move from Lionsgate back to Relativity, and that one will get a fall release date and possibly a big awards push, centered in part around the performance of Gerard Butler. And if the fact that Machine Gun Preacher is getting a fall push and Haywire is getting a January release makes you a bit afraid for the Soderbergh film, well, based on what we're hearing, there might be reason to be afraid. [Deadline]