Ben Affleck Attached To Direct New Version Of 'Tell No One'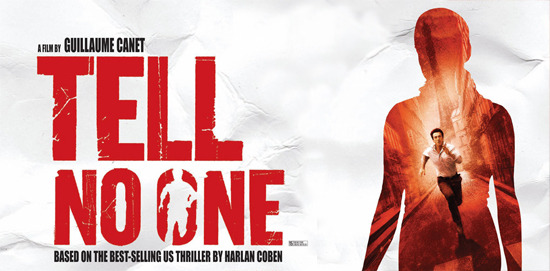 The 2006 French film Tell No One was a critical and audience favorite. Based on Harlan Coben's novel of the same name, the picture follows the story of a doctor who becomes embroiled in a multi-layered murder mystery scenario. The original film is a great piece of work that comes highly recommended. Which means, of course, that another version is in the offing.
Word of a remake has floated around for some time. Two years ago remake rights went to Focus and Miramax, and then shifted entirely to Focus. At that point Andrew Dominik was writing a new version that was said to rework some details of the story, but in a way that was never revealed. Now it looks as if Ben Affleck might direct a film that is somewhere between a new adaptation of the novel and a remake of the film spawned from it, based on a totally different new script.
Deadline says that Warner Bros. and Universal have jointly optioned the rights to the original novel, and Ben Affleck is now attached to direct from the script that will be written by Chris Terrio. (That's the same writer who penned Argo, the film that Ben Affleck is putting together now.)
Beyond that there isn't a lot of news, as the project is newly housed at the two studios. Warners will distribute in the US and Universal overseas, but until a script draft is handed in, we won't hear much more. Especially as Argo is going to take precedence.
The original Tell No One is streaming on Netflix, so catch up with it now if you're new to the story. Here's a synopsis:
Eight years ago, pediatrician Alexandre Beck (François Cluzet) was the prime suspect in his wife's murder. He's put all that behind him, but now that two dead bodies have been found near his home, he's suspected of wrongdoing once again. The case takes an unexpected turn when he receives an anonymous e-mail showing his wife alive — and eight years older — instructing him to "tell no one." Kristin Scott Thomas co-stars.
This is the point where I'll admit that I'm not sure if there are two rights packages out there — one for the novel (now in the hands of WB and Universal) and one for the film remake rights (possibly still held by Focus) — or if it is all one package. Given that Focus is essentially Universal, I expect that it is all one package; mostly I'm just curious to know if the Andrew Dominik script is DOA.