'Our Idiot Brother' Trailer #2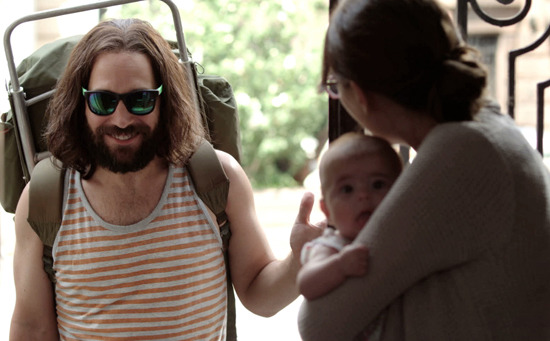 The title Our Idiot Brother is just about the perfect description of this movie. Paul Rudd stars at Ned, a nice but naive man who, despite his best intentions, continually causes problems for his very different and more traditional sisters played by Elizabeth Banks, Zooey Deschanel and Emily Mortimer. Written and directed by Jesse Peretz, the comedy sold for big bucks at Sundance and played pretty uniformly for the /Film team. We agreed that it's entertaining, worth seeing, but ultimately sort of forgettable. Still, with that cast and plenty of laughs, there's no denying that Our Idiot Brother has potential mass appeal. Check out the theatrical trailer, which has much more footage than the teaser trailer, after the break.
Thanks to Yahoo Movies for the embed.
Here's the official plot description of the film:
Ned Rochlin is a kindhearted and clueless man who gets himself thrown in jail for "sympathetically" offering some weed to a uniformed police officer. When he is released, his girlfriend kicks him out and forces him to live off the generosity of his three sisters and mother, whose stressful, ambitious lives are far from compatible with Ned's laid-back and sunny approach. The harder Ned tries to spread joy and love, the more trouble he causes.
And in David's review of the film, he echoed my thoughts on Our Idiot Brother quite nicely:
It's an enjoyable, inconsequential film, the kind that you might see for a date night but that won't stay with you for long after you leave the theater.
David's had a lot more to say about the film, so I urge you to read his whole review which even includes an audio portion.
Our Idiot Brother is scheduled for release on August 26. What did you think of the trailer?