'Myth' Could Reteam James Cameron And Sam Worthington As Producers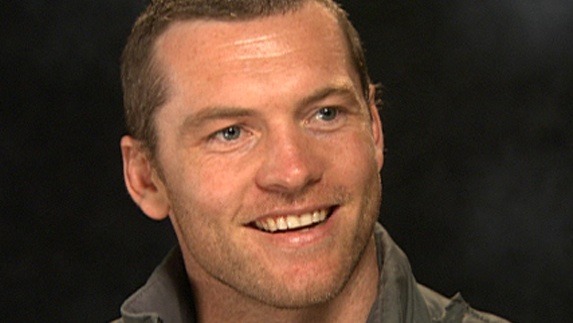 Call of Duty writer Will Staples is being courted by 20th Century Fox to write a film called Myth that already has Sam Worthington, James Cameron and Lorenzo di Bonaventura interested in producing. Nothing is known about the story of the film except, according to The Hollywood Reporter, "it's big, it's sci-fi, and it's got lots of action." Sold. Read more after the break.The Hollywood Reporter exclusively broke the news of this possible deal, which isn't yet signed. As of right now, Fox merely owns the pitch for Myth but is hoping that Staples, who wrote the Call of Duty video games and a few other upcoming projects, will write it. Though Worthington is generally an actor and Cameron generally a director (the pair did a little movie called Avatar, maybe you've heard of it) both would be producing the film.
Since there isn't even a script yet, there's no timeline for Myth and Fox has said that some, or all, of the names mentioned above could end up not being involved. However, the fact that such talented people want to be involved with the idea does say something about it no matter who ends up making it.
Cameron is currently writing the scripts for his next two Avatar movies, Worthington has a laundry list of films scheduled for release and we'll next see di Bonaventura's producing prowess with Transformers: Dark of the Moon. He also worked with Worthington on Man on a Ledge, set for release in early 2012.
Does having these names attached to an idea give you hope that it could be good?