Page 2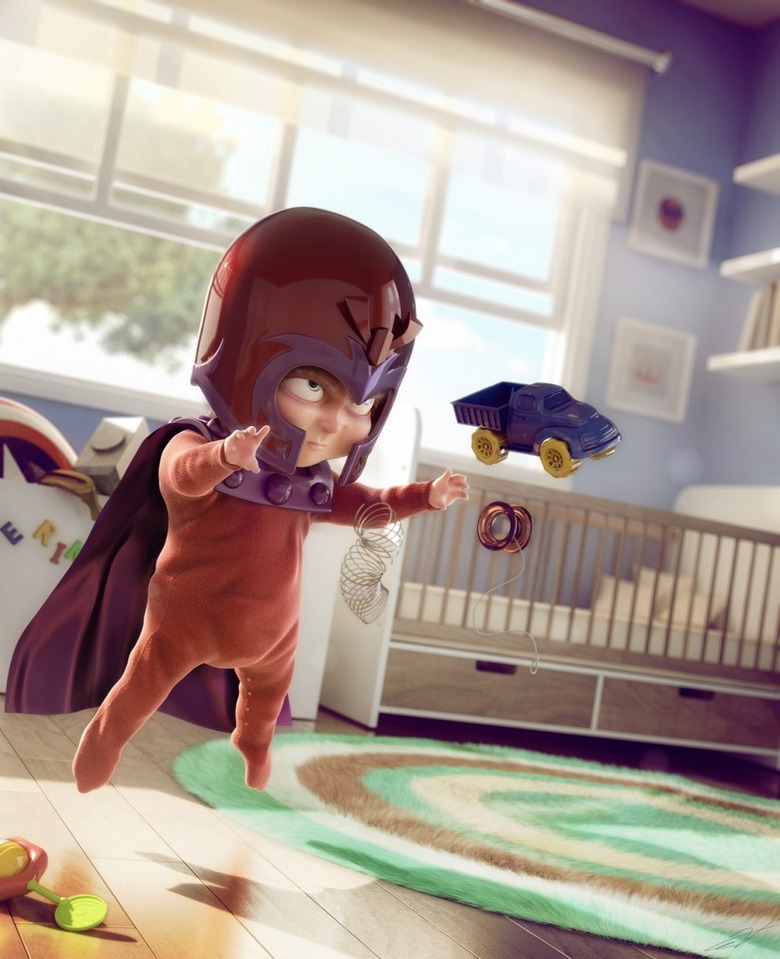 What is Page 2? Page 2 is a compilation of stories and news tidbits, which for whatever reason, didn't make the front page of /Film. After the jump we've included 46 different items, fun images, videos, casting tidbits, articles of interest and more. It's like a mystery grab bag of movie web related goodness. If you have any interesting items that we might've missed that you think should go in /Film's Page 2 – email us!
Brazilian artist Victor Hugo Queiroz created the awesome baby Magneto illustration posted in the header.
2,000 select Los Angeles Metro buses have been screening 16mm short films shot by kids.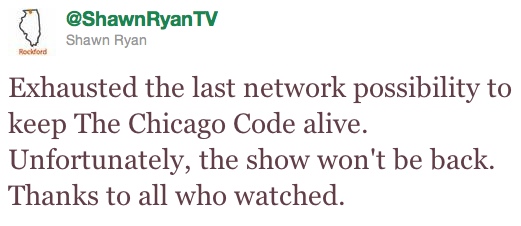 TV showrunner Shawn Ryan confirms that The Chicago Code is really dead, as no other network was interested in trying to keep it alive.
IO9 lists Totally Demented Green Lantern Storylines That Won't Be in the Movie.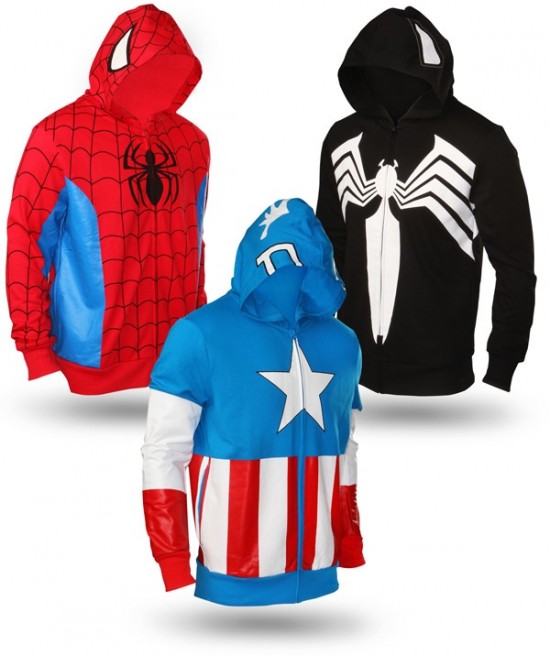 ThinkGeek is now selling Marvel Superhero Hoodies.
A Lovefilm poll reveals that Yoda has been named the greatest screen puppet of all time.
Moviefone has premiered a featurette for The Art of Getting By focusing on the filming location — New York City.
The Hub will air "The Making of Transformers: Dark of the Moon" on Saturday, June 25th at 2pm EST with encores airing June 26th, July 2nd, July 3rd and July 4th.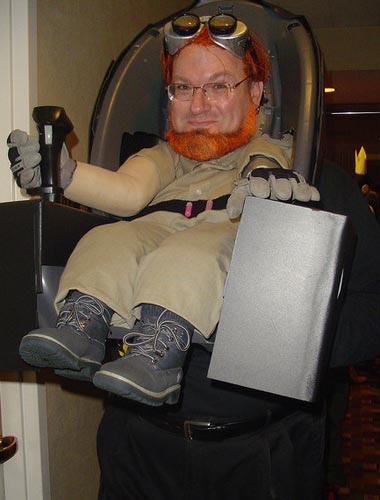 GammaSquad has a list of the best Venture Bros. cosplay.Shortlist lists 50 movies that mention other movies.
Due to the amount of graphics and images included in Page 2, we have to split this post over a BUNCH of pages. Click the link above to continue the second page of Page 2.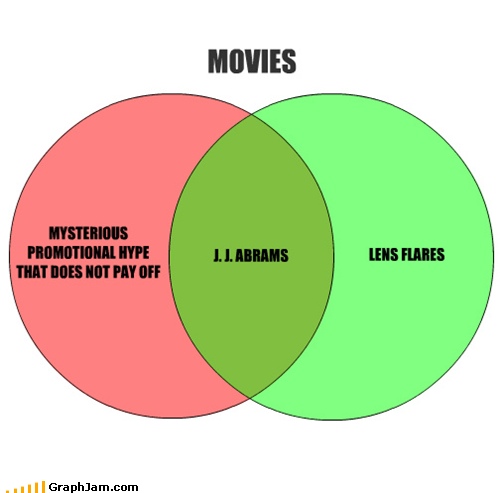 Someone created this JJ Abrams Ven Diagram, which for the record, I don't agree with (but still think is funny).The Wrap says what we've all been thinking — Let's Stop Pretending Getting a Star on the Walk of Fame Is a Real Honor.
The CEO of the transcription company Verbal Ink purchased and installed Jacob's candidate wall from LOST at the group's office.
The Movie Pool lists 7 Movies You (Probably) Didn't Know Were Based Off of Books.
Check out the movie poster for Rod Lurie's Straw Dogs.
Relativity Media will be taking over North American distribution of Marc Forster's Machine Gun Preacher from Lionsgate.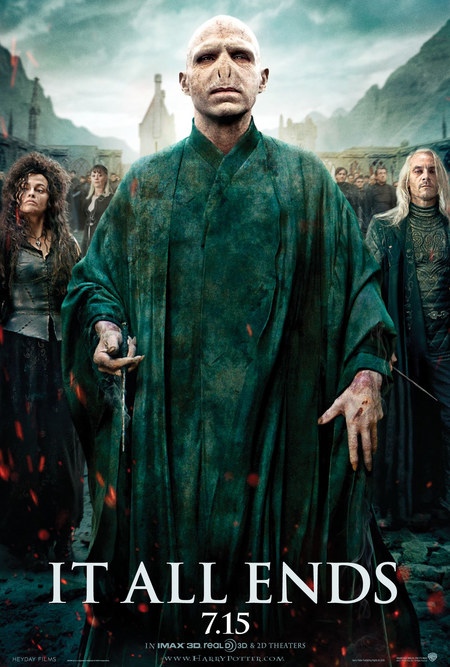 Another new Harry Potter and the Deathly Hallows Part II poster focuses on the deatheaters.Pajiba lists 10 actors you might not know are bilingual.
FilmFreak has created a video tribute to David Fincher.
Due to the amount of graphics and images included in Page 2, we have to split this post over a BUNCH of pages. Click the link above to continue the third page of Page 2.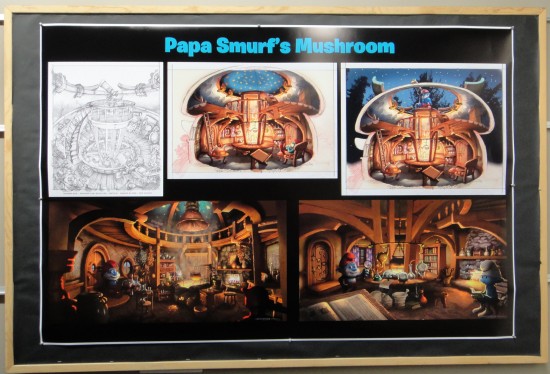 Collider has concept art photos from The Smurfs.OWF lists Pixar's 10 most exciting moments.Watch a seventh television spot for Transformers: Dark of the Moon.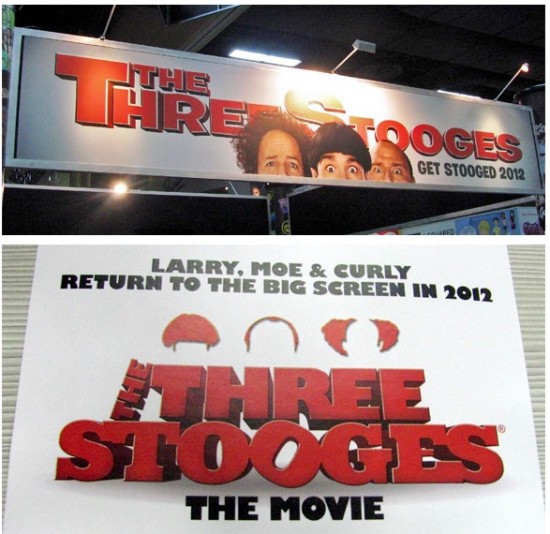 ComingSoon has promo banners for The Three Stooges, on display at the Licensing International Expo.
Sony Pictures Worldwide has picked up worldwide rights to the Joseph Kahn-directed apocalyptic teen romantic comedy Detention.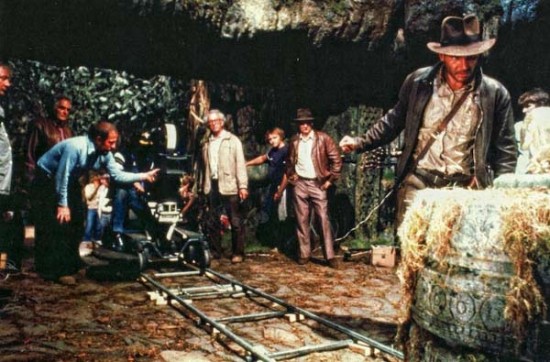 Forkplay posted this awesome vintage behind the scenes set photo from Raiders of the Lost Ark.Orange County Register reports that the Indiana Jones Adventure...
was among the most innovative attractions ever created when it opened in 1995: It was the first to put an independently moving platform that holds the passengers, like the Star Tours' simulator, on top of a vehicle that runs along a track. Today, the Jeep-journey ride ranks as the second-most expensive attraction to maintain in the Disneyland Resort, behind California Screamin' at Disney California Adventure, said Jeff Corder, Disney senior manager of engineering services.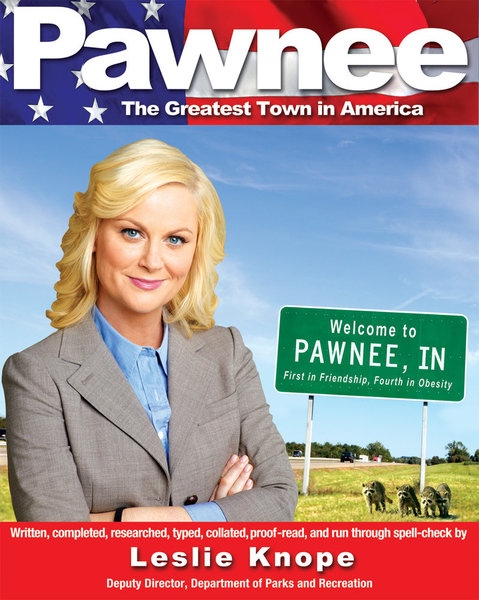 Hyperion Books will publish Pawnee: The Greatest Town In America, a book "written" by Amy Poehler's character Leslie Knope from the NBC sitcom Parks and Recreation.
Screenjunkies lists 9 Baddest Teacher Movie Moments.
Due to the amount of graphics and images included in Page 2, we have to split this post over a BUNCH of pages. Click the link above to continue the fourth page of Page 2.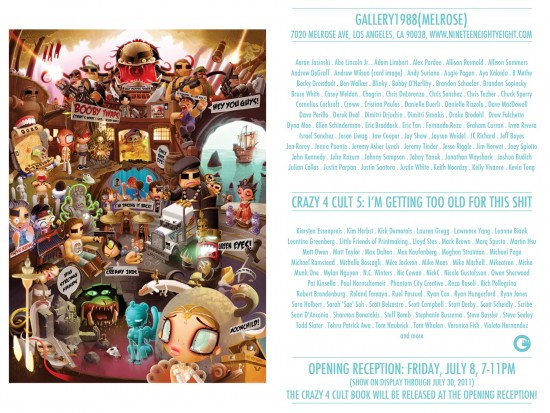 Gallery1988 have announced Crazy4Cult 5: I'm Getting Too Old For This Shit will happen on Friday July 8th 2011.
Vulture believes that movie monster designs need a makeover.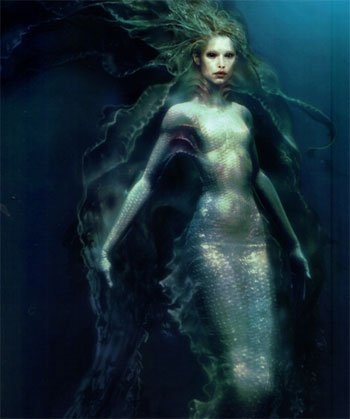 Jim Hill has a sneak preview of the book The Art of Pirates of the Caribbean: On Stranger Tides.Wil Wheaton, Felicia Day, Stan Lee will return for Syfy's Eureka.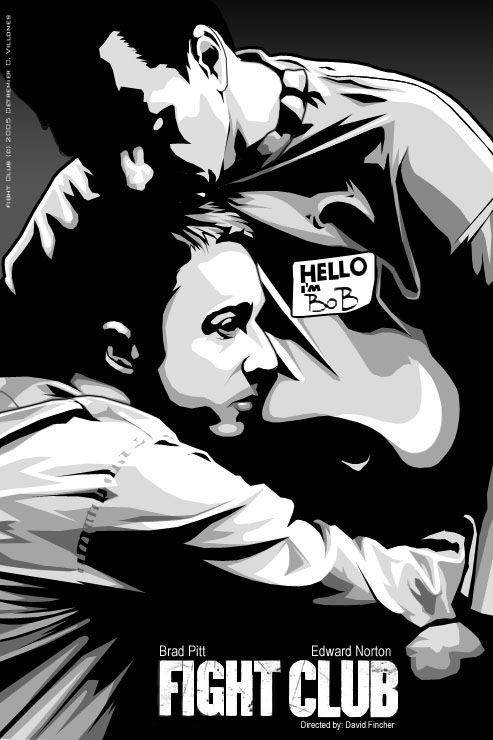 Shortlist lists alternative Fight Club posters.
Fox 2000 and Chernin Entertainment have acquired screen rights to the upcoming Robert Harris novel The Fear Index.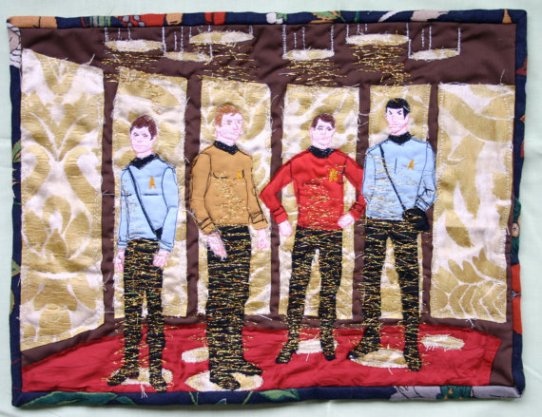 TheAlligatorBride created this Star Trek quilt and is selling it on Etsy.
Summit Entertainment have officially announced their panel for Comic-Con 2011, which will include Breaking Dawn Part 1, The Three Musketeers, and The Darkest Hour.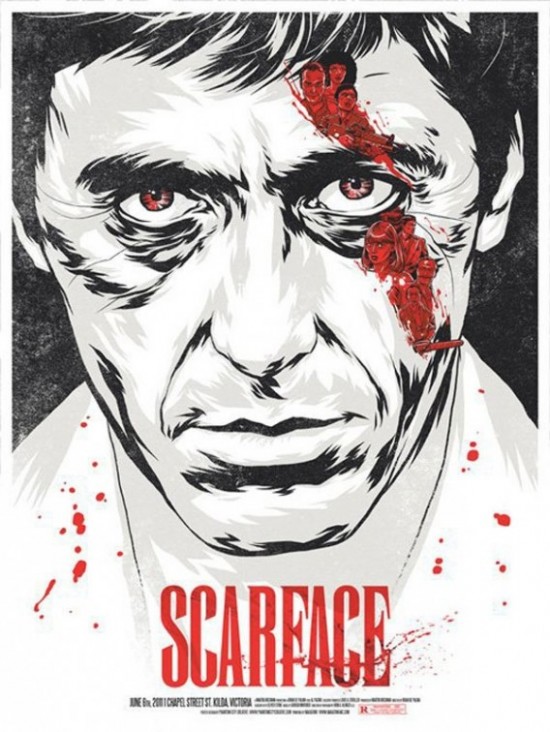 Phantom City Creative created this awesome Scarface poster for a screening at the Astor Theater in Melbourne, Australia.
Bill Hader comments about the Ghostbusters 3 rumors: "I don't know anything about that," he said about the long-delayed, long-rumored third "Ghostbusters" film. "I hear the same way you did. No joke, my friend called me and said, 'Dude, it says you're in Ghostbusters 3?' I'm like, 'I am?' I went online and saw it, [and thoght] 'Thats great.' So yeah, I know nothing."
Due to the amount of graphics and images included in Page 2, we have to split this post over a BUNCH of pages. Click the link above to continue the fifth and final page of Page 2.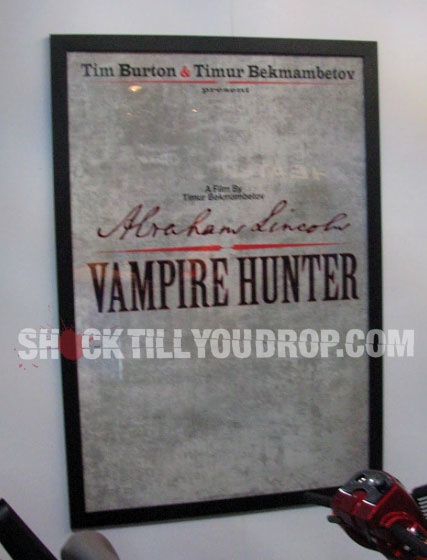 Shock has a photo of promo title art for Abraham Lincoln: Vampire Hunter.
FX has acquired the television rights to Super 8.
What if The Office was a cheesy 1980's television sitcom?
HarperCollins Publishers New Zealand and Weta Workshop have "entered into an agreement to publish works which will showcase Weta's remarkable creativity and talent."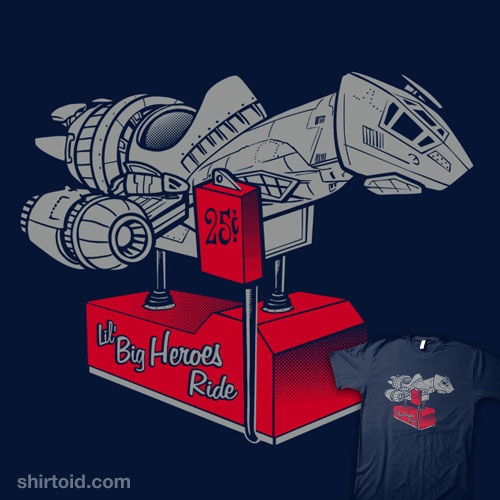 Check out this Serenity-inspired t-shirt.Pajiba lists 9 Veteran Actors Whose Biggest Box Office Successes Were Not Signature Films.