'Fraggle Rock' May Still Happen; Scissor Sisters Members Writing New Music For The Project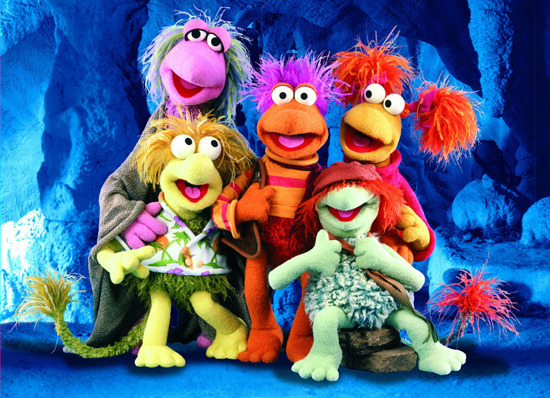 There was a time when it looked like the new Muppets movie would have company in theaters from a new Fraggle Rock film. Cory Edwards (Hoodwinked) was set to write and direct the film for The Weinstein Company. But Mr. Edwards started to talk about how the Weinsteins wanted something different from what he was doing — an older-skewing, edgier movie — and over the past year the movie has stalled altogether. The last word we had came from the writer/director:
There's nothing to report except that The Weinstein Company has everything they need to move forward, and the ball is in their court. They've talked about getting a new writer, which I'm willing to do. They've talked about starting over from scratch, which I'm willing to do. But I have not heard a peep from their camp in almost a year.
Now a new report suggests the movie isn't dead, and that it will have musical numbers penned by unlikely artists: Jake Shears and Babydaddy of disco/glam-pop band Scissor Sisters.
The Scissor Sisters actually have a slight history with the Jim Henson Company, as the puppet purveyors have designed stage presentations for the band in the past. [via Celluloid & Cigarette Burns]
So the news that Music Week reports today (via The Playlist) turns out to be not quite as weird as it first seemed. But it is still pretty odd. The site says Jake Shears and Babydaddy (co-frontman and guitarist of Scissor Sisters, respectively) have been hired to write some new music for Fraggle Rock. That's all we've really got, and we have no idea of whether other creative hires and/or firings have taken place.
This came about as music publisher Spirit Music, which publishes Scissor Sisters material, struck a deal with the Jim Henson Company. So other Spirit artists could conceivably end up in Fraggle Rock or other Henson productions, too. (Check the roster here, and make your wishlist, or fear-list.) In fact, Mark Fried of Spirit Music said,
By working with them [Henson] right from the very start it means that we can make music an integral part of the film; as important and as emotionally effective as the filmmaking – helping the two to co-promote each other.
I'm not knowledgable about much of the band's catalog, so I can't suggest any links between specific songs and the spirit of Fraggle Rock. But the fact that the movie might still happen is the biggest point to take away here.