Hero Complex Film Festival Wrap Up: Dick Tracy, Star Trek, Superman, Iron Man, Pixar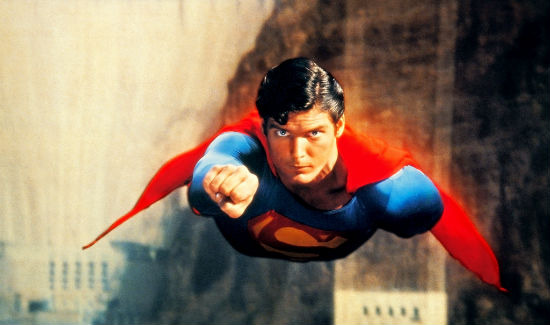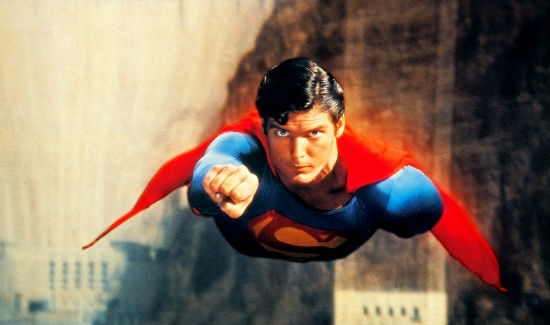 It's always nice to spend a weekend with old friends. It's even better when those friends are Dick Tracy, Captain Kirk, Clark Kent, Mr. Incredible and Tony Stark. The Los Angeles Times hosted their second annual Hero Complex Film Festival in Hollywood this weekend, screening classic superhero and genre films with their filmmakers in attendance. Beginning on Thursday with Dick Tracy and Warren Beatty and ending Sunday with Iron Man and Iron Man 2 with Jon Favreau and Robert Downey Jr., it was a whirlwind four days of great movies, interviews and surprises. We've already pulled out two of the biggest bits of news (Dick Tracy 2, Iron Man 3) but, after the jump, you can read a rundown of the festival as a whole include tidbits on Star Trek 2, Cars 2 and more.
As I said, the weekend started with Warren Beatty's 1990 hit film Dick Tracy, a movie I was obsessed with as a kid but hadn't revisited in a while. The film holds up well – it's exciting, surprising and fun to watch. But I was totally amazed how much it had been influenced by Tim Burton's Batman. Beatty, in the post film Q&A, denied this connection but it's hard to believe him when the evidence is so apparent. Danny Elfman's score is similar, the over-the-top production design is just a colorful version of Burton's, several shots are nearly identical, and several set pieces are almost exact mirrors.
Still, the movie is great and after the film, Beatty talked for a whopping 90 minutes straight. He of course teased Dick Tracy 2 but also told stories of how he cast Al Pacino, Madonna and the rest of the cast, said they're working on a Blu-ray and told many behind the scenes stories of production. Some of the most interesting things, though, were Beatty's thoughts about the current state of Hollywood. He feels the current MPAA rating system is totally outdated thanks to new media and that film ticket prices should be on a sliding scale that's not simply dictated by 3D. It was a fantastic, but slightly grueling Q&A. For a more detailed rundown, head over to AICN.
Friday was all about Star Trek and it started with the best film in the series, Star Trek II: The Wrath of Khan. Not being the biggest fan of Trek in general (I'm a Star Wars guy, it's just how I was brought up) I do like Khan and found it to be tense and engrossing in a big screen setting. After the film, director Nicholas Meyer came out and was very candid about how he came onto the film, the way that he regretted the last meeting he had with Gene Roddenbury, and even how the script for Khan was supposedly put together in twelve days by taking the best parts of five other scripts and putting them together. He also isn't a big fan of the current movies in theaters because he feels they are showing more and more while being about less and less. He even cited Braveheart and Gladiator as examples of movies that are too showy.
A message was then played from J.J. Abrams, the man who directed the night's second film, 2009's Star Trek. Abrams talked about how much Meyer's film influenced him and told a story about how he knew Meyer for years because of his parents. Meyer even attended Abrams' bar mitzvah. It was very cool to see the link between the old and new.
Before the second film began, though, out came the Star Trek and upcoming Star Trek 2 creative team of Roberto Orci, Alex Kurtzman and Damon Lindelof. There was no real news about Star Trek 2, other than saying the film will be a few years after the first film and that the characters will be considerably more familiar with each other. After that, they spoke at length about the development and writing of the first movie, a true new classic of the sci-fi genre in my opinion.
Saturday was DC and Superman Day. It began with Richard Donner's infinitely influential 1978 film Superman: The Movie which, every time I watch it, feels fresh and epic. Donner was able to stuff so much into one movie it's almost unbelievable.
Geoff Johns, the Chief Creative Officer of DC, then came out to introduce Donner. Johns used to be Donner's assistant and told the story of how he got the job (lots of cold calls), wrecked his car and much more. It was such a great 5 minute introduction that by the time the man who also directed The Goonies and Lethal Weapon came out, the theater erupted. He spoke about the struggles in making Superman because the original script was "a parody of a parody." He said he took the film because it was going to be "destroyed by Hungarians," referring to the producers. He wanted to ground the film in reality and was able to do that thanks to people like Christopher Reeve. John Williams was, of course, raised as an essential decision made in creating the film. Donner told the stories of casting Terrence Stamp and Marlon Brando, plus, it took over a year before they filmed one acceptable flying shot. It was a great Q&A and Geek Tyrant has the whole thing on video.
Before the final screening, Geoff Johns and Jim Lee came out to discuss the DC Comics relaunch. You can read much better recaps of it over on the LA Times and other places but, I must say, as a lapsed comic book fan, the things they said about rebooting the stories and the digital distribution definitely got me interested in maybe starting to head back to the comic shop come September.
The evening ended with Donner's cut of Superman II which is radically different from the original version, but still quite entertaining. The added Gene Hackman stuff is brilliant and while the plot holes are huge, the film is still a very worthy sequel.
Sunday began extra early with a free family screening of The Incredibles. Now, I love The Incredibles but having not seen it in a few years, I can safely say this: rewatch The Incredibles. Pixar puts out so many great movies that if you don't revisit them every once in a while, you tend to forget, and I had inexcusably forgotten how (yes) incredible The Incredibles is.
After the film, Dave Mullins, one of the animation supervisors of Cars 2 came with a series of clips from the film, opening next week. Most of these centered on Mater being out of his element and the high energy action that the film's spy story provides. Having not been too excited for Cars 2 from the previous trailers, these scenes did look pretty solid.
Then began the final presentation of the festival which was all about Marvel. And what better way to start a Marvel presentation than with the son of legendary creator Jack Kirby, Neal Kirby. He spoke about his father and then brought out Captain America: The First Avenger screenwriters Christopher Markus and Stephen McFeely, who introduced the premiere of the new trailer. It focuses more on Steve Rogers the character before kicking the action up to 11, in full 3D. I must say, it looked awesome and should be online soon.
Then, Jon Favreau's original Iron Man screened, a fun superhero movie that manages to kind of fall apart because the main villain doesn't make sense. Steve from Collider brought up a great point. Why would Stane want Tony Stark, the man who creates everything, dead before he comes home from the Middle East? Just being power hungry is a very weak link and it sort of tarnishes some of the movie. Besides that point, the film remains a hell of a ride.
After the film, Jon Favreau came out to answer some questions and surprised everyone by bringing Robert Downey Jr. onto the stage. There are videos of this on the web, in addition to my wrap up of the most interesting pieces, so head here to check those out. However, after this awesome Q&A, I skipped out. I just couldn't bear myself to watch Iron Man 2 again. At the tail end of four days of great movies and after an awesome Q&A, I didn't want to tarnish the event with the inferior second film.
A big thanks to the Los Angeles Times and Hero Complex master Geoff Boucher for having /Film at the event. It was a great time. Let's do it again next year.