Celebrate 'Raiders Of The Lost Ark's 30th Anniversary With Tom Selleck's Indy Screen Test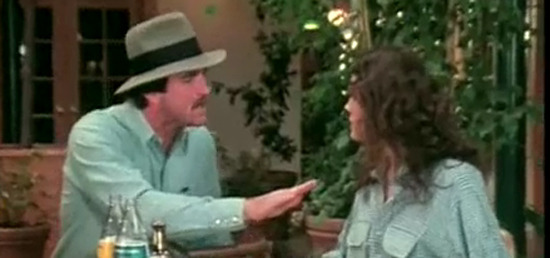 This weekend marks the 30th anniversary of Raiders of the Lost Ark, which first hit theaters on June 12, 1981. There are lots of obvious ways to celebrate that anniversary (I'm sure Paramount would suggest going to see Super 8) but here's a less obvious one. Check out the screen test for a version of Indiana Jones that never came to be. Tom Selleck tested for the role (playing opposite Sean Young, in the role of Marion) and was offered the part, but when his Magnum, P.I. contract prevented him from doing the movie, the lanky actor lost the role (obviously) to Harrison Ford. The screen test is available on the web, and if you've never seen it you should hit the jump to check out alterna-Indy.
Die-hards and even some casual fans have probably seen this clip. The knowledge of the screen test is hardly new, and even the clip itself has made the rounds. (I think it was on at least one special edition home video release, but I don't have a way to verify that right now.) Still, it's a fun thing to watch on this anniversary:
Too bad the sound is out of sync, but you get the idea.
And while we're on the subject of other Indiana Jonses, EW has piece on Mark Adams' book Turn Right at Machu Picchu: Rediscovering the Lost City One Step at a Time, which discusses the long-held idea that Yale professor Hiram Bingham III as the prototype for the character. Check out an excerpt from the book at the EW link.
[WWTDD]