Chris Columbus Producing The 'Troll Hunter' Remake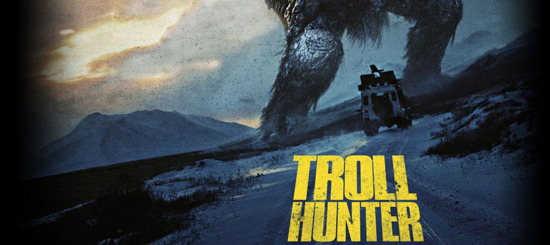 This week is the 27th anniversary of the opening of the Chris Columbus-scripted film Gremlins (June 8, 1984 was the big day) so perhaps we can blame this one on an aging impish green guy. 1492 Pictures, the company owned by Chris Columbus, has taken the remake rights to the André Øvredal film Troll Hunter, and hired Marc Haimes to script an English-language remake. This is only the latest chapter in Troll Hunter's path to a remake, however. Read the history, and see what Chris Columbus has to say, after the break.  
Deadline reports that 1492 teamed up with CJ Entertainment & Media to buy the remake rights to the film in which a student film crew investigates a series of bear killings, which leads them to the existence of actual trolls in Norway. But last year we heard that Universal held remake rights. So what happened to that? There is no mention of the studio in this report.
Earlier this year, André Øvredal talked about the process of negotiating to get the remake off the ground, and actually sounded happy about it. He told AitH:
There is a contract negotiation going on, but it's taking months, just because of details in the contract. There should be an announcement within several weeks... They have to make the announcement, but I am very proud that these people want to do the remake. I'm very happy about it.
He wasn't specific at all there about who would be handling the remake. We assumed that it was Universal, based on the fact that the studio had been reported as the rights holders. But around the same time, Øvredal said that he was working on a film with Chris Columbus that he would direct. Reportedly it was in the vein of Gremlins and Men in Black. So now this deal makes a lot of sense. I don't think that Gremlins-esque film is actually the remake — they're different projects — but the fact that both are happening with 1492 sorta makes the whole situation clear.
Of the remake, Chris Columbus told Deadline,
Troll Hunter was a visceral, thrilling cinematic rock and roller coaster ride of a movie.  Visually, there are scenes in this film that American audiences have never seen.  We want to introduce an International audience to this amazing moviegoing experience!
The original Troll Hunter has already been introduced to an international audience, however. It has been on VOD and iTunes for several weeks, and you can see it in US theaters starting this week, and expanding over the next couple weeks. Check out the trailer here.