Rowan Joffe Writing HBO's WikiLeaks Movie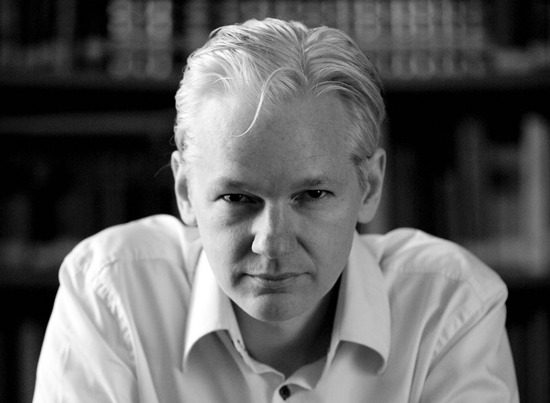 Remember a few months ago, when WikiLeaks seemed like it would be the topic of a dozen different movies? Some of those may actually happen, and one, the HBO and BBC co-production that seeks to chronicle the story of Julian Assange's organization, just got some new contributors.
Kathleen Kennedy and Frank Marshall are now exec producers, and Rowan Joffe (The American, 28 Weeks Later) is writing the script. To remind you, this one is based on Raffi Khatchadourian's June 7, 2010 New Yorker article called No Secrets: Julian Assange's Mission for Total Transparency.
That's just one of the many WikiLeaks projects that are in play. Here's the full list:
A documentary to be directed by Alex Gibney (Universal)
A possible film based on Andrew Fowler's forthcoming biography of Mr. Assange, called The Most Dangerous Man in the World.
A doc called WikiLeaks: War, Lies and Videotape (Zodiak)
A film based on The Boy Who Kicked the Hornet's Nest, by Bill Keller, with Mark Boal producing and possibly writing, and Megan Ellison backing.
A film based on Julian Assange's own memoirs, rights to which are being shopped, and for which Paul Greengrass has been mentioned. (He probably won't make that one.)
and finally, the DreamWorks project, which begins with the screen rights to two books: Inside WikiLeaks: My Time with Julian Assange at the World's Most Dangerous Website, by former top WikiLeaksexec Daniel Domscheit-Berg,who walked away after a conflict with Julian Assange over methods and discretion, and WikiLeaks: Inside Julian Assange's War on Secrecy, by Guardian journos David Leigh and Luke Harding, who give a first-person account of the early days of the organization's leaks.
How many of these movies will get made? Given that there are a mix of docs, dramatic versions, TV and film projects, several could actually make it to some sort of screen. We haven't heard much about any of them in a couple months, but given the sort of political fare that HBO has been doing, this particular one is almost a certainty.