Damon Lindelof Writing Original Sci-Fi Film For Disney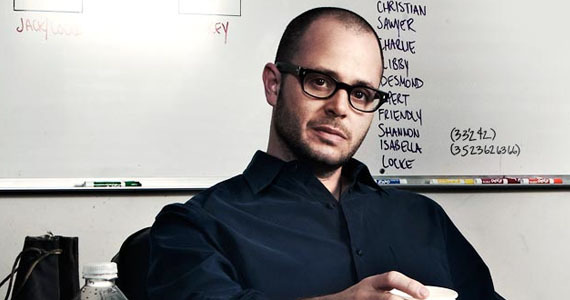 Lost mastermind Damon Lindelof has really taken the dive into screenwriting. He worked on the Cowboys & Aliens script with Alex Kurtzman and Roberto Orci and will be their co-author for the Star Trek sequel, as well. He significantly rewrote Ridley Scott's Alien prequel to the point where it became an 'original' project, Prometheus. And now he has made a huge deal with Disney to write a secretive sci-fi film that is intended to fulfill "multiple platform aspirations."Deadline has no script details, but says the working title is 1952. Is that meant to be the time period in which the film is set, or something else? We don't know. Damon Lindelof will also produce the film.
My reservations about Lost's sixth season aside, I'll be curious to see what comes of this. We haven't seen the final result of any of Lindelof's three feature screenplays, so it is difficult to predict how this might go. But I'm happy with any initiative that leads to a big studio like Disney throwing its weight behind an original sci-fi premise. On that basis alone I'll stay optimistic about this one. We probably won't know too much about this one for some time, as there is that Star Trek sequel to write. But once that is scripted and shooting, we can probably expect to hear more progress on this mystery film.