MGM Animation Returns With 'Punk Farm'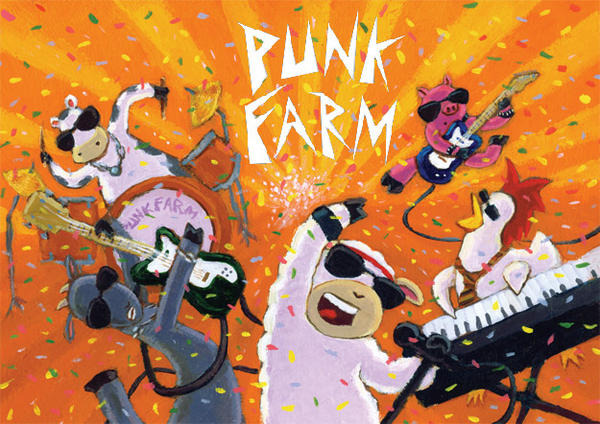 Briefly: MGM: re-animate! There was a point where MGM was noted as an animation house that employed talents like Friz Freling and introduced William Hanna and Joseph Barbera. But the old MGM Cartoon Studio is long since shuttered, and the last theatrical feature to come out of MGM Animation was All Dogs Go to Heaven 2, in 1996.
Now MGM is going back to animation, and the first feature to be developed is one of the few non-remake projects at the studio: an adaptation of the children's book Punk Farm.
Variety says that The Simpsons Movie director David Silverman will rewrite Jim Hecht's script and then direct the project. The story, based on Jarrett Krosoczka's book, is about "five barnyard animals (Sheep, Pig, Chicken, Goat and Cow) who form an underground rock band." The book got no small amount of acclaim, and a sequel (Punk Farm on Tour, in 2007). DreamWorks was once developing a film, but the rights passed to MGM at some point.
Check the official Punk Farm site for song samples. I like how the 'Wheels on the Van' rendition sounds very vaguely like the Dead Kennedys.