Tim Burton's 'Big Fish' Coming To Broadway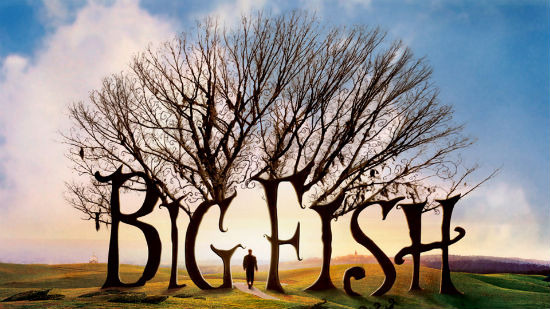 Father issues and buckets of tears are soon coming to a Big Apple stage. Producers just announced that Big Fish, best known for its 2003 film adaptation directed by Tim Burton, will be turned into a Broadway musical with a book by John August, music and lyrics by Andrew Lippa and director Susan Stroman. August wrote the screenplay for the Burton film based on the original novel by Daniel Wallace, Lippa did the music for The Addams Family musical and Stroman directed the most recent film version of Mel Brooks' The Producers. Producers Dan Jinks and Bruce Cohen, Oscar winners for American Beauty, hope to open the show on Broadway in the Spring of 2012.
The New York Times were among the first to report the story along with the following statements from the producer. Here's Dan Jinks:
John August and Andrew Lippa have taken inspiration from Daniel Wallace's book and Tim Burton's movie and completely re-imagined this ambitious story for the stage. They have created a musical that is enormously entertaining, hilariously funny and spectacularly moving.
And here's Bruce Cohen:
We are ecstatic to be working with this generation's pre-eminent director/choreographer, launching Big Fish on the eve of her double Tony nominations for The Scottsboro Boys. Susan Stroman has the artistic vision and talent to bring this tale of reconciliation between a father and son to the stage.
The story of Big Fish is ripe for a musical adaptation. It's about a man named Edward Bloom who all his life told incredibly vivid, imaginative, and fantastic stories about his life. Stories that his son, Will, never believed. Now that Edward is dying, Will goes back through his father's past to figure out who he really was. In the film, Edward was played by both Ewan McGregor and Albert Finney while Will was played by Billy Crudup.
There's so much that can be done with this story both visually and emotionally, plus the fact that August wrote the show with a whole new medium in mind is certainly promising. We'll be keeping an eye on this one.